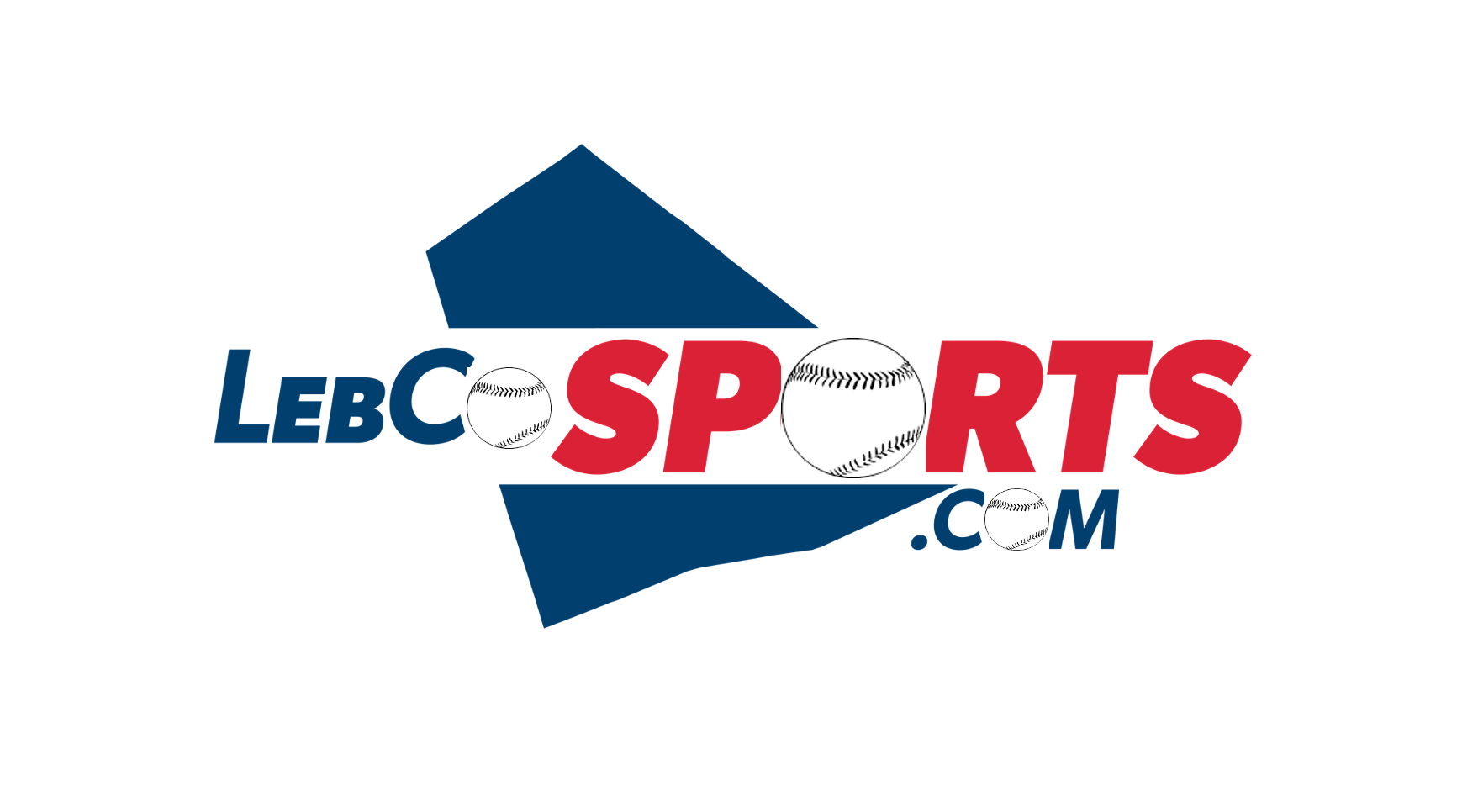 By Steve Beard, LebCoSports Baseball Contributor
With spring break trips coming to a close, many of the baseball alumni from Lebanon County high schools are back in the windy and cold northeast as conference play begins. This week's highlights include a handful of Palmyra Cougars who put up video game numbers (including one who should win a conference player of the week award), a handful of JuCo pitchers who deserved a better fate with great pitching performances, web gems from the PSAC and the MAC, a JuCo pitcher working back from a 2021 injury, and a bunch of guys "grinding" as they settle into their roles (both familiar and new).
---
Christian Kreiser, Stevens Institute of Technology (Palmyra '20)
Christian Kreiser had a monster day at the plate as the Ducks knocked off #13 Denison University, 8-4,  in Port Charlotte, FL. The junior outfielder was 3 for 3 with three RBI, including a two run double in the third and an RBI double in the fifth. Denison was coming off a 25-23 win against Arcadia that spanned two days to complete. Kreiser added a walk as Stevens completed their Florida trip 3-2 with a 3-2 win. Upon their return, the drop in temperature didn't affect Kreiser's bat as he was 2 for 2 with two runs and 4 RBI including his fourth home run, as the Ducks crushed Kings College, 15-0. Kreiser's outstanding week was not complete, as he added a two RBI double and a stolen base in a three hit performance in the second game against Kings, another 11-2 rout. Unfortunately, the Sunday game against Kings was postponed, as Kreiser could have added to this week of numbers: 8 for 12, three runs, nine RBI, three walks, four doubles and a home run. Kreiser will receive serious consideration for MAC – Freedom Player of the Week  honors and continues to put up ridiculous stats in his junior year.
---
Dakota Smith, Frederick Community College (ELCO '21)
Dakota Smith threw a sparkling five inning masterpiece, as FCC defeated the College of Southern Maryland 10-0 as part of a double header Saturday sweep, pushing the #8 ranked Cougars to 12-3 on the season. Needing only five innings thanks to the mercy rule, the ELCO grad allowed two hits and a walk while striking out eight with an impressive forty strikes in 65 pitches thrown (62%).  I was fortunate to have a nice conversation with Dakota Smith mid-week when he asked for assistance with a college assignment about my former occupation. We then had a chance to "talk baseball" and I came away impressed with Dakota's reflection on how his "stuff plays" as he works his way back from a shoulder issue. Whether in the old midget league, at ELCO, or at Myerstown Legion, Dakota's fastball was always electric and he paired it well with his above average off speed pitches. Since his shoulder issue, the four seam fastball has flattened out a bit and D2 JuCo is a place where "flat" and "fastball" is a combination that makes hitters smile. Dakota is working hard on some arm slot adjustments and developing a two seamer to add some run to his fastball and he continues to strengthen his arm and shoulder. His comeback from injury is a story worth watching as the season progresses.
---
Jake Wagner, Pennsylvania College of Technology (Palmyra '19)
Jake Wagner opened up conference play with the PCT Wildcats with a 2 for 5 showing with two runs in a 13-7 win over Penn State – Abington. The United East Conference series continued Saturday, and Wagner was hitless in the 10-2 loss against PSU buzzsaw Brian Hightower who has currently no ERA and has 27 strikeouts in 20 innings pitched. The senior outfield responded in game three with a 3 for 5 performance with seven (7) runs batted in and two walks. In the 18-6 win that saw Wagner on base five of seven times, Wagner plated the first two runs in the second with a single and added a grand slam in the seventh.
---
Jonathan LaBarbera, Bloomsburg University of Pennsylvania (Cedar Crest '20)
Jon LaBarbera had three hits, including a crucial game-tying RBI single in the sixth as the Huskies traveled to Lock Haven in a mid-week tilt. LaBarbera's teammates followed up with two runs in the eighth as Bloomsburg prevailed, 7-5. Bloom was swept in a three game weekend series with Shippensburg University. The junior infielder was 1 for 2 with a double, two walks, and a run in Friday's 12-10 loss. Despite a one hit Saturday, LaBarbera is hitting .333 with a .436 on base percentage for the Huskies as he continues to capitalize on increasing opportunity. The 6-9 Huskies host Clarion this week before a another tough PSAC – East matchup with Sheperd.
---
Gavin Neal, Mercer County Community College, (Palmyra '21)
Neal was 2 for 4 with a clutch seventh inning double to lead a rally that ended in Mercer's 4-1 win over North Central Missouri State. Hitting out of the two hole, Neal stayed hot with a 1 for 3 outing in a 7-5 win over the Garrett College Lakers as MCC ended their trip to Myrtle Beach with a 5-1 record. Neal moved to the leadoff spot and added a hit as the Vikings knocked off Lehigh Carbon Community College, 9-5 on Friday. Neal stayed in the leadoff spot and scored twice with a walk in game one and had three hits in four at bats along with three runs and an RBI on a solo HR (video) as Mercer completed the sweep of Lehigh Carbon. Sporting a .344 average and .447 on base percentage, Neal is among the leaders in multiple offensive categories for Mercer.
---
Jacob Deimling, York College of Pennsylvania (Palmyra '22)
Deimling scored the winning run in the tenth inning as York College defeated Elizabethtown, 10-9 on a windy Ides of March. Deimling had an RBI in the third inning and York appeared to be in command of the game 8-4 until E-town plated four in the eight. Deimling continues to contribute since he opened his career with a pinch hit home run for a York team that graduated 40 home runs in 2021. York's bats came alive against Albright, as Deimling was 2 for 3 with two runs and two RBIs in the Spartans' 22-1 shellacking of the Lions on Friday. Deimling added a double and a triple, three runs and three RBI as York beat Albright 13-6 in game one and walked and scored in a 13-2 series sweeping win.
---
Dylan Beard, Messiah University (Cedar Crest '21)
Dylan Beard launched a two RBI double to the fence in the fifth (official video) on Friday to put Messiah up 4-0. He added a walk to load the bases in the ninth and reached third as Messiah walked it off against Stevenson (official video), 6-5. Beard broke up a no-hitter in the sixth, walked, and stole a base in the Falcons' 5-1 loss in game one on Saturday. He extended a modest seven game hitting streak with an RBI single and swiped another bag in game two on Saturday, a 10-3 Mustang win. Beard's .340 average, .462 OBP, 10 walks, and .877 OPS are second on the Messiah team and  he leads the Falcons in stolen bases as he continues to pay back his promotion to the two hole in the Falcons order. He's gotten on base at a .500 clip in the last ten games since the move. Messiah is home on Wednesday against Dickinson and opens a conference series against Widener on Friday.
---
Austin Beard, Northampton Community College (Cedar Crest '22)
Austin Beard was called upon in the seventh inning with runners on second and third and no outs in a tie game with conference foe Salem Community College. Beard escaped the inherited jam with a line out sandwiched between two strikeouts. He pitched into the tenth as the Spartans were unable to capitalize on baserunners in every inning. NCC fell due to an unearned run in the 10th. Beard's final line was 3.1IP, 3H, BB, and six strikeouts (video) as veteran Lebanon County umpire Todd Galbraith worked the bases for the Friday game. The 8th ranked Spartans will likely fall outside the top 10 after losing two of three to unranked Salem. Beard fell to 1-1 on the year, but sports 11 strikeout per nine innings pitched ratio out of the bullpen.
---
Caleb Fisher, Chesapeake College (Palmyra '22)
Caleb Fisher entered in relief for Chesapeake Community College but was let down by his defense, allowing two runs, only one of which was earned as he was tagged for the loss as Chesapeake fell to Delaware Technical Community College, 11-4. Fisher kept the Skipjacks in the game (1H, 1BB, 4K) and he left trailing 5-4 before the floodgates opened in the ninth. Fisher maintains a solid 2.00 ERA and sports a 9K per game average. He is fourth in CCC in innings pitched as he appears to be a "go to guy" in the early going. Sunday games against Raritan Valley were canceled as the 5-9 Skipjacks return to action Monday.
---
Dalton Reinhart, Mercer County Community College, (Cedar Crest '21)
Dalton Reinhart earned a start in Myrtle Beach, SC against North Central Missouri College as MCCC looks to climb back into the national rankings after a slow start. Reinhart did not disappoint as he pitched five innings and allowed one earned run leaving with a 2-1 lead. As the bullpen squandered the lead, Reinhart's final result was a no decision, but MCCC prevailed 4-3. Mercer headed home mid-week and returned to action against Lehigh-Carbon CC on Saint Patrick's Day.
---
Brian Coburn, Lancaster Bible College, (Palmyra '20)
Brian Coburn's outstanding efforts on both the mound and in the batter's box weren't quite enough as the Lancaster Bible College Chargers were overwhelmed by Neumann University in a mid-week matchup, 23-12. In addition to a 3 for 5 day at the plate with four runs, one RBI, and a walk, Coburn entered to pitch after Neuman put up eleven to lead 16-5. Coburn got the final out of the fourth and worked a scoreless fifth before yielding in what was ostensibly a "bullpen game" for LBC, scattering three hits and allowing no runs. Coburn was called upon as a two-way on Friday against PSU – Harrisburg. He was 2 for 4 with two runs and an RBI and despite allowing only three hits over three innings, he took the loss on the mound as he surrendered an eighth inning home run to one of the hottest players in the United East Conference, Dallas Hite, and the Chargers fell 5-4. Coburn stole a base and added two walks and added a hit as LBC was swept to fall to 2-11.
---
Amani Jones, Stevenson University (Cedar Crest '20)
Amani Jones played a key role in the Stevenson Mustangs sweeping Saturday against the Messiah Falcons following a Friday loss. On Friday, Jones was 1 for 3 with a walk. On Saturday, he hit a double in an early rally as he went 2 for 4 in a 5-1 game one win. The junior shortstop added a tun and an RBI (hit by pitch) as Stevenson cruised in game two, 10-3, earning a crucial 2-1 series win in MAC – Commonwealth play. On the year, Jones is hitting .321 while leading his team in hits (18) and doubles (9).
---
Tyler Long, Mount Saint Mary's University, (Annville-Cleona '20)
Junior shortstop Tyler Long was hit by a pitch on the wrist on Friday evening in a contest with Saint Bonaventure and was limited due to injury for the weekend. The Mount will protect Long and use him as a defensive replacement as they finish up non-conference action to get him healthy for their MAAC opener against Canisius.
---
Deklyn Marks, Albright College (Cedar Crest '22)
Trailing 3-2 in the eighth with runners on against Delaware Valley University, the winless Albright Lions needed a defensive stop. Enter former Falcon Deklyn Marks who made a diving stop to save multiple runs (video). Albright put up five in the eighth for their first win of the season and the freshman second baseman appears to have solidified himself in the starting lineup. Albright was subsequently swept to York in conference play over the weekend.
---
Around the Horn
Austin Baal, Shippensburg University of Pennsylvania (Palmyra '19) contributed a double, three RBI, two walks, and four runs as Ship completed a 3-1 week by sweeping the weekend from Bloomsburg. Baal continues to lead the Raiders in HR (PSAC leader), Runs, RBI, and bases on balls. He also flashed the leather with a diving catch (video)!!!
Thomas Zeigler, Messiah University (Palmyra '21) plated the first run for the Falcons with a sac squeeze bunt (official video) and later singled and scored in Messiah's dramatic Friday walk off win against Stevenson.
Jeremy Eck, Mount Aloysius College, (ELCO '21) made his collegiate mound debut in Myrtle Beach, SC and the Mounties fell to Scranton, 18-9.
Jacob Mills, Lancaster Bible College, (Annville-Cleona '22) gave up a run in his turn on the mound in LBC's 23-12 loss to Neumann.
Isaac Wengert, West Virginia Tech (Northern Lebanon '16) was tagged with the loss against a the high powered Point Park University as WVU Tech fell, 7-3.
Gage Miller, Bishop State Community College (Palmyra '21) had two hits and two RBI this week as BSCC split four games with Wallace Community College – Dothan.
Kyle Poorman, Rochester Institute of Technology, (Cedar Crest '19) was 2 for 3 as RIT closed their Florida trip with three losses in four games. They return home for a mid-week game before beginning conference play.
Clarion and Cal U of PA canceled their weekend series.
---
If you are looking to provide feedback or are a business or individual interested in providing sponsorship to aid our mission at LebCoSports, you are asked to contact Dan by emailing dan@lebcosports.com.