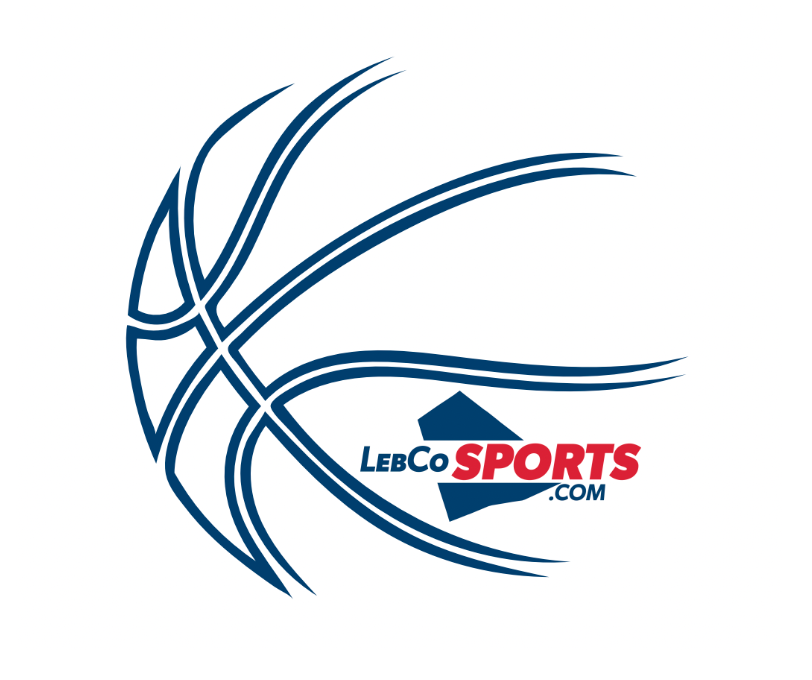 With the regular season for collegiate basketball winding down, we wanted to take a moment to update you on how several Lebanon County products are performing this season for their respective college teams.  This list includes six players that not only play at the next level, but are contributing to winning efforts.
For those still playing in the postseason, we want to extend the best of luck to them and their teammates.
This article has been updated to include Crystal Bomgardner.
If any player was inadvertently missed, please let Dan know by emailing him at dan@lebcosports.com.
---
Ariel Jones  Shippensburg University (Cedar Crest '17)
Jones has not had what would be a considered a typical journey through her collegiate playing career. Following the '19-'20 season where she was named the PSAC Eastern Division Player of the Year, she saw the next season cancelled as a result of Covid-19.  Last season, she suffered a season-ending injury after only two games.  This two-year pause has not seemed to have slowed the highly skilled guard, as the perseverant Jones is putting together an epic campaign that should end with All-American honors.  In 27 games this year, Jones is averaging 25.2 points, 6.7 rebounds, 2.7 assists, and 2.5 steals.  She has been named the PSAC Eastern Division Player of the Week a total of 8 times this season, along with also collecting a NCAA D2CIDA National Player of the Week honor.  Her most memorable game came on January 23rd when Jones scored 51 points, setting the PSAC single-game scoring record on her way to also setting the PSAC all-time career scoring mark.  In the same game, she also set the NCAA Division 2 record for career free throws made.  She now sits 6th all-time in NCAA D2 career scoring, along with being 2nd all-time in NCAA (all-divisions) history for free throws made.  Her Lady Raiders are 22-5 overall and are in first place in the PSAC Eastern Division with a 17-4 conference record.  They are also ranked #3 in the recently released NCAA Atlantic Regional Ranking, a metric used to seed Tournament qualifiers.  Before Jones and her teammates can start thinking about March Madness, they will first finish up the regular season today against Shepard.  Shippensburg will then host the PSAC Quarterfinals on Wednesday, March 1st.
---
Zara Zerman  Kutztown University (Northern Lebanon '20)
The 5'10" junior guard out of Northern Lebanon is enjoying her second year as a starter for KU.  She is averaging 7.9 points per game, with a large part of that being credited to her shooting ability.  On the season, she has 25 three-pointers and is making them at a clip of 33%, while also shooting 88.8% from the charity stripe.  To compliment her scoring, Zerman is also averaging 2.6 assists, 3.5 rebounds, and 1.4 steals.  Her season high for scoring came on January 7th in a game against West Chester where she scored 19 in a winning effort.  Currently, Kutztown has an overall record of 13-14, 11-10 in the PSAC.  Zerman will hit the court on Saturday when her Golden Bears will host Shepard as they play their last regular season game before playing in the PSAC Tournament beginning next Monday.
---
Giahny Correa Penn State University – Harrisburg (Lebanon '21)
The Lebanon product is in her sophomore season playing guard for the Lions.  She has appeared in 20 games this year, starting 9 of them.  In those contests, Correa is averaging 9.8 points, 2.2 assists, and 1.9 steals. Penn State is 16-9 overall, but 2-3 in games where Correa did not play.  In the United East Conference, they have played to a 14-3 record and have earned a spot in the conference finals after defeating St. Mary's (MD) last night in the semifinals.  They will face Morrisville State College in the Championship Round at 4 pm today.
---
Ashlyn Messinger  Clarks Summit University (Northern Lebanon '22)
The freshman guard has found herself as a starter in all 21 of her team's contests this season.  In those games she is averaging 13.0 points, 6.0 rebounds, 1.7 steals, and 2.6 assists.  Messinger has 22 three-pointers, hitting 34.4% of the attempts she has taken.  Her season high of 28 points came in a game against Wilson on December 3, but she has scored 20+ in 4 games this season.  She is a large reason the Defenders are 18-9 overall, with a 13-5 record in the CSAC.  If it seems like they are having a good record, you would not be mistaken.  On Saturday afternoon, Clarks Summit will play Notre Dame of Maryland University in the CSAC Championship.  If they can win, they will get an automatic bid into the NCAA Division 3 Women's Basketball Tournament.
---
Kailey Eckhart  Lebanon Valley College (ELCO '22)
As a freshman, Eckhart immediately became a key contributor for the Dutchmen.  The 5'11" forward appeared in 25 games and provided key long-range shooting when called upon.  In fact, Eckhart was responsible for 19 three-pointers, making 46.3% of her attempts.  She registered an 11 point, 10 rebound double-double against Stevenson on November 10th.  Her season high for points in a game was 19, a feat she accomplished in a December 30th tilt against Marywood.  More recently in team's final regular contest, Eckhart scored 14 against nationally ranked Messiah.  The Dutchmen went 13-13 overall with a 9-7 record in MAC play.  This earned them a spot in the MAC Championship Tournament where they lost the play-in game to Widener.
---
Crystal Bomgardner  University of Valley Forge (Northern Lebanon '22)
During her freshman campaign, the 5'7" guard appeared in 22 games for the Patriots.  She started the season coming off the bench, but worked her way into the starting lineup for the final 14 games.  Once she became a fixture in the lineup, Bomgardner averaged 4.8 points and 1.4 steals over those 14 contests.  Perhaps her most impressive stat was the rebounding she provided, averaging 7.4 rebounds per game.  The Patriots finished the season with a 6-17 record, with 4 of those wins coming in games where Bomgarder was on the floor at the opening tip.
---
Sarah Batra Williams College (Cedar Crest '22)
The 6' freshman forward has seen action in 8 games for the Ephs.  Batra's most action came on November 27th in a game against MCLA where she scored 12 points in 20 minutes of action.  Her Williams crew is 18-7 on the season with an 8-2 record in the NESCAC.  Batra will be on-hand when they play this afternoon against Trinity College in the conference semifinals.
---
If you are looking to provide feedback or are a business or individual interested in providing sponsorship to aid our mission at LebCoSports, you are asked to contact Dan by emailing dan@lebcosports.com.

Lebanon Federal Credit Union