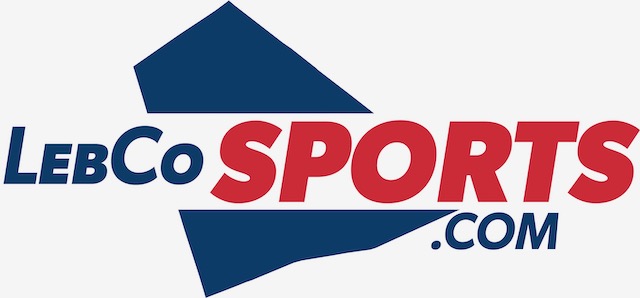 Over the weekend, there were three major wrestling events that took place involving Lebanon County athletes.  The first was Northern Lebanon fighting for their chance to move on to States.  The second was the Falcon Invitational that saw fifteen teams battling it out at Cedar Crest HS.  The final event was the Lancaster Lebanon League Junior High Championships hosted by the Elizabethtown Optimist Club.  In each case, Lebanon County was well represented.  Please see below for some of the key details about each event and how our local student-athletes fared.
---
District 3 AA Team Tournament
On Wednesday, Northern Lebanon lost their opening round match to Upper Dauphin in a heartbreaking 30-29 match.  They then entered into the consolation bracket and scored a 39-31 victory over Trinity.  As a result, they earned their chance to wrestle for the 3rd place spot, which would mean a trip to States.  On Saturday morning, they traveled to Cumberland Valley to wrestle against Bishop McDevitt.  They would first have to beat McDevitt and then win the 3rd place match-up later in the day.  Unfortunately, McDevitt proved to be too much for the Vikings, knocking them out of contention prior to the 3rd place match.  The final score of the match was 48-25.
This ends the team competition for Northern Lebanon, but they have several wrestlers who are expected to do well in the individual tournaments beginning with Sectionals on February 18th.
---
Falcon Invitational 
Cedar Crest played host to fifteen schools from across the eastern end of Pennsylvania for an individual competition.  In addition to wrestlers competing from Cedar Crest, Lebanon and Palmyra added to the contingent from Lebanon County.  When all the matches were finished, three area wrestlers were standing at the top of the podium, having grabbed gold.  They were Palmyra's Tyler Detwiler at 107 pounds, Palmyra's Nathaniel Foltz at 121 pounds, and the 4-time Lancaster Lebanon League from Lebanon, Griffin Gonzalez at 152 pounds.  Palmyra was the top area team, earning an impressive 3rd place finish.
Lebanon County Results by Weight Class
107 pounds
1st  Tyler Detwiler (Palmyra)
2nd Jason Foutz (Palmyra)
114 pounds
2nd Joshua Smith (Palmyra)
7th Gaige Shuman (Palmyra)
121 pounds
1st Nathaniel Foltz (Palmyra)
127 pounds
2nd  Xavier Hoffer (Palmyra)
7th  Stephen Stine (Palmyra)
139 pounds
4th  Lucas Gerrett  (Cedar Crest)
7th  Aaron Andrew (Palmyra)
152 pounds
1st  Griffin Gonzalez (Lebanon)
2nd Mason Bucks (Palmyra)
172 pounds  
7th  Landyn Kline (Cedar Crest)
189 pounds
6th  Kadin Jones (Palmyra)
215 pounds
8th  Wyatt Herr (Palmyra)
285 pounds
5th  Jayson Albright (Palmyra)
Lebanon County Results by Team
Cedar Crest
4th       Lucas Gerrett, 132#
7th       Landyn Kline, 172#
Lebanon
1st       Griffin Gonzalez, 152#
Palmyra   
1st       Tyler Detwiler, 107#
1st       Nathaniel Foltz, 121#
2nd      Jason Foutz, 107#
2nd      Joshua Smith, 114#
2nd      Xavier Hoffer, 127#
2nd      Mason Bucks, 152#
5th       Jayson Albright, 285#
6th       Kadin Jones, 189#
7th       Gaige Shuman, 114#
7th       Stephen Stine, 133#
7th       Aaron Andrew, 139#
8th       Wyatt Herr, 215#
Team Scores
1st Whitehall 189.0
2nd Carlisle 184.0
3rd Palmyra 175.5
14th Lebanon 29.0
15th Cedar Crest 28.0
---
On Friday and Saturday, the Elizabeth Optimist Wrestling Tournament took place.  The annual event has become the unofficial Lancaster Lebanon League Junior High Wrestling Championship, as all twenty-two teams attend.  This year, ELCO was the top Lebanon County team, placing fourth in the competitive field.  Donegal won the overall team title, putting up 230 points, which was 40 more than second place Penn Manor.
There were four individuals representing Lebanon County schools who earned first place finishes.  Among them was ELCO's Klint Miller who was award the Most Outstanding Wrestler for the tournament.
Below are all of Lebanon County wrestlers who placed in the top six in their respective weight classes.
Individual Results
80 pounds
2nd      Carter Wolford (Northern Lebanon)
5th       Chase Yeagley (ELCO)
6th       Isabella Poole  (Lebanon)
87 pounds
4th       Aedan Castka  (Annville-Cleona)
94 pounds
5th       Steven Smith  (ELCO)
101 pounds
2nd      Aleric Raihl  (ELCO)
108 pounds
5th       Kane Kline  (ELCO)
6th       Eddiel Nunez  (Cedar Crest)
115 pounds
1st       Greyson Music  (Annville-Cleona)
5th       Wayne Geppert (Northern Lebanon)
122 pounds
2nd      Devon Englehart  (Annville-Cleona)
138 pounds
1st       Klint Miller  (ELCO)
145 pounds
2nd      Blaine Leitz (Annville-Cleona)
5th       Brinley Donmoyer  (ELCO)
155 pounds
3rd      Ty Landis (ELCO)
190 pounds
1st       Cameron Buchmoyer  (Lebanon)
210 pounds
3rd      Cody Landis (ELCO)
5th       Zach Kaylor  (Lebanon)
250 pounds
1st       Derryck Brickle  (Lebanon)
6th       Jason Speece  (Annville-Cleona)
Team Scores
4th       ELCO – 155
9th       Annville-Cleona – 110.5
13th    Lebanon –  81
16th    Northern Lebanon – 56.5
21st     Cedar Crest – 30
---
If you are looking to provide feedback or are a business or individual interested in providing sponsorship to aid our mission at LebCoSports, you are asked to contact Dan by emailing dan@lebcosports.com.

Lebanon Federal Credit Union