The preview portion was written by ELCO student-athlete Dominic Thornton, as part of our ongoing effort to give local students an opportunity to develop skills they may use in their future careers.
 ELCO Raiders 2022-2023 Girls Basketball
---
With new faces everywhere the ELCO girls asketball team is looking forward to a fresh start to the 2022-23 season. Coming off of a disappointing first round exit the year before and losing the face of their team in Coach Shay, as well as the Section Four L-L league MVP in Kailey Eckhart.  Despite these losses, the Raiders are optimistic about their returning personalities and the girls leadership roles. "Replacing players, especially coach Ashli is never simple, but with the great characters of the three seniors Sam (Nelson), Sophie (Irvin), and Julia (Bidelspach) is a great foundation," Coach Keath said.
In their short time with the new head coach the team has been living by one motto, " Faith over Fear".  Coach Keath is constantly preaching this motto and the girls are not only playing by it, but making sure the rest of their team doesn't fall behind as well. "The main goal of this motto is for all of us to continue to believe in ourselves and our teammates for every game, practice, and moment when we're off the court. The only way for us to continue to succeed is to have faith in each other and not succumb to the fear of possible losses," senior Julia Bidelspach said. With that level of love for the game and each other the Raiders look to make another playoff run this season.
---
Lancaster Lebanon League – Section 3
Head Coach: Karl Keath, 1st season
2021-2022 Record: 10-13
Key Losses: Kailey Eckhart; Emma Fox; Emily Miller; Abby Sergant
Roster:
#2       Nelson, Abigail      G     Freshman
#3       Miller, Sara             G     Junior
#4       Eckhart, Kenzie      F    Freshman
#5       Nelson, Samantha  F    Senior
#12     Seifert, Makena       F    Junior
#14     Espada, Mya           G     Junior
#15     Hibshman, Kailen  G     Sophomore
#20     Rosado, Olivia       G     Junior
#21     Mays, Avery            F     Sophomore
#22     Miller, Olivia          G     Sophomore
#23     Stout, Madelynn    F     Freshman
#24     Irvin, Sophia           F     Senior
#25     Jacoby, Claire         F     Freshman
#30     Ruth, Abigail          F     Freshman
#32     Woelfling, Reece   G     Freshman
#33     Bennethum, Riley  G    Freshman
#41     Bidelspach, Julia    F     Senior
#55     Hartz, Alexis           F     Freshman 
Season Schedule:
12/6/22           HOME vs Pottsville
12/9/22           NEUTRAL vs Mechanicsburg (Tournament)
12/10/22         NEUTRAL vs Harrisburg (Tournament)
12/13/22         HOME vs Hamburg
12/15/22         HOME vs Lampeter Strasburg
12/19/22         HOME vs Wyomissing
12/22/22         AWAY  vs Middletown
12/27/22         NEUTRAL vs Blue Mountain (Tournament)
12/28/22         NEUTRAL vs TBD (Tournament)
1/3/23               HOME vs Northern Lebanon
1/5/23              AWAY  vs Lancaster Catholic
1/10/23           HOME vs Cocalico
1/13/23           AWAY  vs York Catholic
1/17/23           AWAY  vs Donegal
1/19/23           AWAY  vs Lampeter Strasburg
1/24/23           HOME vs Lower Dauphin
1/26/23           AWAY  vs Columbia
1/27/23           AWAY  vs Northern Lebanon
1/31/23           HOME vs Lancaster Catholic
2/1/23             HOME vs Conrad Weiser
2/3/23             AWAY  vs Cocalico
2/9/23             HOME vs Donegal
---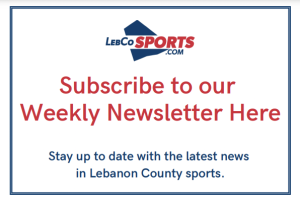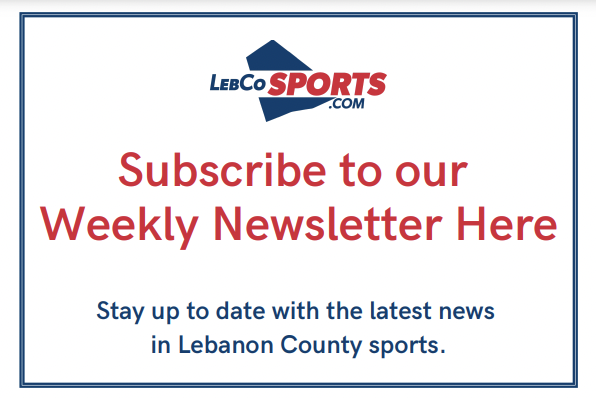 Lebanon Federal Credit Union