This section was started as we have realized that we have a way to share some of the many noteworthy items that occur on a weekly basis.  We get some of it out via Facebook, but keeping up with every item can prove difficult.  We hope you enjoy this section.  If you have anything for us, please reach out on our social media or send an email dan@lebcosports.com.
---
As everyone who has been reading Sports Shorts knows, we were following the condition of Bani Gbadyu over the past couple of weeks.  We were saddened to hear that he passed on Saturday, leaving behind his wife, Molly, and their three young children.  Bani was truly one of a kind. With his passing, the GoFundMe is still active and is raising money to help support the future of his family.
---
On Monday evening, the ELCO School Board approved the hiring of a new athletic director.  Replacing the recently retired Doug Bohannon will be Tommy Mealy, the long-serving Bishop McDevitt AD.  After graduating from LVC in 2000, Mealy taught and coached at ELCO before returning to his alma mater to become McDevitt's AD in 2005.  He will now use his experience to lead a school that has had a very successful fall season thus far.
---
During Northern Lebanon Volleyball's win over Big Spring in the opening round of the District 3 playoffs, senior Hailey Pierce eclipsed the 1,000 assist mark for her high school career.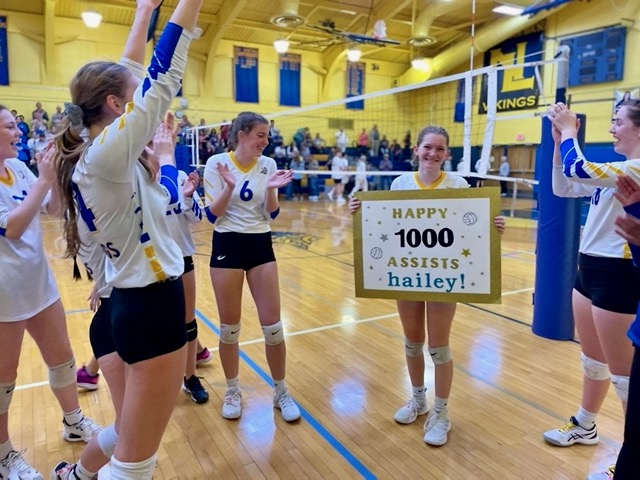 ---
Pierce was not the only member of the Lebanon County volleyball community to set a milestone this week.  On Tuesday, a week after former Palmyra Cougar Taylor McInerney was named the MAC Offensive Player of the Week, the college junior recorded 33 kills.  This was 2nd most in a single match in the history of the LVC Women's Volleyball program. She also was credited with 19 digs and 2 solo blocks.  Unfortunately, after five sets of battling Widener, LVC was on the wrong side of the ledger.
---
Delayed in this update, but important to know.  We go to our friend Steve to update us on how some Lebanon County alumni played in college football last weekend.



---
Last week we updated you on Jordan Lasky, the daughter of two Lebanon County natives Will Lasky and Lisa Barlet, who scored her first goal for LVC Women's Soccer.  The freshman then scored her second career goal on Saturday, as the Dutchmen defeated Stevenson by a score of 2-0.  The win moved them to 5-0-1 in the MAC Commonwealth play. Yesterday, they lost to #5 nationally ranked Messiah  to move to 5-1-1.
---
If you are looking to provide feedback or are a business or individual interested in providing sponsorship to aid our mission at LebCoSports, you are asked to contact Dan by emailing dan@lebcosports.com.

Lebanon Federal Credit Union