Written by Tim Traina, owner of TJT Sports
Mr. October, "The Catch," Don Larsen's perfect game, Mazeroski's series winning home run, "The Curse," Bill Buckner…..
It should only take a moment to realize what we are talking about. Fans around the world are preparing for the latest installment of the Fall Classic, aka the World Series. First played in 1903, America's National Pastime wraps up its season featuring the two worthy teams vying for the championship. This year the Philadelphia Phillies and the Houston Astros will play for the coveted title.
Certainly, there is plenty of excitement and rejoicing from the Phillies' legion locally. This marks their eighth appearance in the Fall Classic winning only two – 1980, and not since 2008.
The Houston Astros have certainly represented with their fourth appearance since 2017 – which was their only win. Not only was the 2017 World Series buried in the "trash can" scandal, but it also saw Cedar Crest's own, Derek Fisher, scoring the winning run in Game 5 for the Astros.
There is a storyline with every World Series. This year's Fall Classic offers more as the "hometown" Phillies look to win again. The game is the same, but the faces change. As mentioned above, historical moments, legendary players – some of the greatest of all time have hoisted The Commissioner's Trophy.
We fans support our teams by purchasing and sporting our teams' jerseys, hosting watch parties, attending the actual games, and even buying memorabilia of our favorite players to decorate the man cave. I have a feeling we'll be seeing more Bryce Harper and Rhys Hoskins jerseys parading around this week.
Whether it's baseball cards, autographed baseballs, photos, or something else, owning a piece of memorabilia brings us closer to the game – closer to the players that almost become a part of our families.
Our goal at TJT SPORTS is to do just that – bring you closer to the game. However, the sports card and memorabilia industry is for more than just the collectors. It's also a business, and for many years it's been an investment. Although there is always volatility, sports card and memorabilia collections can doubly serve as investments. Buy what you like, but at the same time buy what may retain or increase in value.
Bryce Harper, Rhys Hoskins, Jeremy Pena, Yordan Alvarez (and many others playing in the World Series) are seeing large spikes in their value right now. And, once they win they'll go even higher! Win or lose, you'll still be a fan and you'll still have something to treasure the memory.
 We stock a great assortment of sports cards and memorabilia (including the Phillies and Eagles). Whether you are new to the idea or already have a large collection, let us help you build a collection or provide those memories.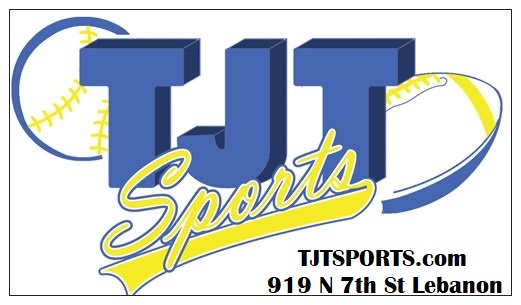 Lebanon Federal Credit Union