BY CHRIS GEORGE
For LebCoSports
There aren't too many coaches, who when approached after a game, one can't tell if they won or lost. Elco football oach Bob Miller might be a unicorn in that sense.
After a 3-0 start to the season with exciting wins over West York, Annville-Cleona and Columbia, Elco fell last week in another compelling contest, to Conrad Weiser. Weiser came back to take the lead on a last second touchdown, and a two-point conversion gave Elco its first loss of the season.
However, in preparation for this Week Five game against state juggernaut Wyomissing, Miller mentioned how he thought that game, or blemish, would make them a better team. "Weiser made us better, and that blemish will make us better," he said.
So after the 42-0 loss to Wyomissing Friday night in Myerstown, you couldn't get anything but optimism and praise from Miller about his squad's effort and character.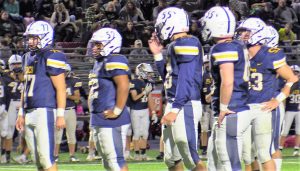 Elco did not get off to the start they probably wanted in a game where they came in as huge underdogs on most prognosticators picks. After receiving the opening kickoff, an early fumble led to a very quick Charlie McIntyre TD run that made it 7-0, before many of the spectators even got into the stadium.
Youth night at ELCO eventually led to a packed house and a line to get in for almost halfway through the first quarter. Fans aplenty got to see one of the state's most prolific high school programs, year in and out, in the Wyomissing Spartans.
Wyomissing has lost in the state title game multiple times in recent years, and regularly makes long runs through districts accumulating countless district titles.
Wyomissing did not disappoint. Looking like a well-oiled machine, the Spartans ran up over 430 yards in total offense, with 350 coming on the ground.
It was almost impossible to keep up with Wyomissing's deep stable of backs with over eight or nine players carrying the ball in the first half.  Led by a monstrous offensive line, including Penn State bound senior J'ven WIlliams, that seemed to tower over even ELCO's typically intimidating front seven or eight, the Spartans gashed the Raiders play after play on the ground with old-school sweeps and quick change of direction plays.

Wyomissing was super crisp and in mid-season form with QB Ben Zechman not needing to throw often, although more than they usually do. He went six-for-six on the day and threw two TD passes as well.
Other than a few penalties, Wyomissing played what seemed like an almost perfect game in every phase. However, ELCO never allowed Wyo to get anything easy, although the score may not indicate that.
As Coach Miller passionately noted, his guys fought till the end and a good example was even the last play of the game where the backups were pushing a pile to the last whistle. Other than an early Zechman pass to Jeremiah Diaz for over 35 yards, most plays were small gainers.
The Raiders, unlike many other programs, didn't allow Wyo to just blast them for easy scores, almost every drive was a long teeth-pulling drive.
Miller credited his player's willingness to "control what they can control, along with their focus on film study and preparation day in and out," as creating an environment to be able to compete with programs like Wyomissing. The Raider program may be on the early cusp of seeing a Wyomissing program as one not just to admire but to mirror.
The Raider program is now pushing over 60 players, and is clearly on the upswing. With those numbers, the highest they've had in decades, it helps to create and mold the culture daily.
Miller said practices look much different. For the first time in a long time, a full JV team can be fielded which causes many unforeseen side effects.
One that sticks out is a program that can do a better job of passing on the torch. Players can see the next team in front of their eyes every day and the young players they're directly passing their traditions onto.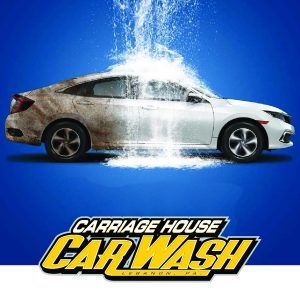 Older players help and guide them more than ever, even in times when maybe that younger kid could take those upper-classmen's positions. The Elco football team has learned to leave their egos at the door and always put team first.
After the early blunder, Elco settled down and put together a couple of drives as they normally do. Workhorse running back Jake Williams didn't have another one of his recent spectacular yardage nights, but a still respectable night on the ground, against a stout Wyo 'D', for 50 plus yards.
Elco just couldn't connect in the air on some key chances that could have possibly narrowed the score early on. A couple of passes from quarterback Dom Thornton to Elco's top receiver, tight-end Elliot Kreider just couldn't be fully executed, and when another Thornton pass on a nifty little middle screen call to their running back fell of Fredericks' fingertips, one couldn't help to think the Raiders may not get many more chances like that again.
Wyomissing went on to score a fourth first-half touchdown near the end of the second quarter and when a fluky bounce on a kickoff, with some serious winds, blew a ball backward to Wyomissing, the Spartans quickly capitalized with not much time left in the half to make it 35-0 and invoke the mercy rule.

Elco's reserves did a spirited job in the second half to limit the Spartans to just one touchdown to end the game at 42-0.
The Raiders get no rest in this gauntlet of a schedule, otherwise known as Section four of the new Lancaster-Lebanon League. Next week they travel to old section rival Cocalico, the first time meeting in over 12 years, when the Raiders fell to the Eagles in the 2010 District playoffs in a thrilling high scoring contest when former Coach Mark Evans was still leading the team.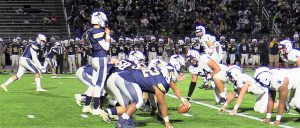 This could quite possibly be their first regular season meeting in over two decades, and the first for Coach Miller against Cocalico. But don't ask Miller and his team for their thoughts on that game next Friday, their focus has moved onto only Monday.
"We're 1-0 on Monday," and their focus will stay totally on winning their first practice of the week, and 'chopping wood' every day. They will need to once again figure out how to make every blemish turn into a mark of pride and something that will make them stronger on and off the field.
So far, that has clearly been the case

Lebanon Federal Credit Union