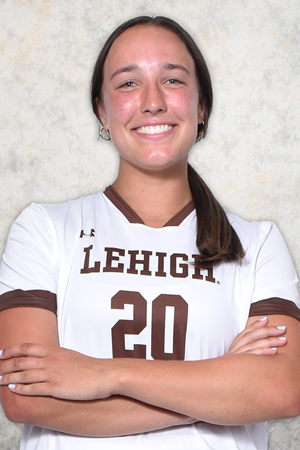 Photo Courtesy of Lehigh University
Some are thrust into leadership roles. Some learn leadership. Others are born to lead.
Ryelle Shuey has been a leader since the first day she stepped on to a playing field.
Recently, Shuey, a 2019 graduate of Elco High School, was named a captain for Lehigh University's Division One women's soccer team. It was an honor that the Mountain Hawks' senior midfielder earned through three years of dedication, action and example.
Last season, Shuey was named a Patriot League third-team all-star for her play in the midfield. A year earlier as a sophomore, the former Raider stand-out earned All-Patriot League second-team status.
Since being moved to the midfield at Lehigh, Shuey has notched two career goals and an assist. Shuey is majoring in biology.
At Elco, Shuey led the Raiders to four straight Lancaster-Lebanon Section Three championships, a Lancaster-Lebanon League title and a District Three crown. With 86 career goals, Shuey is the Elco girls' soccer program's all-time leading scorer.
While a Raider, Shuey also excelled in basketball and track and field.
– Jeff Falk