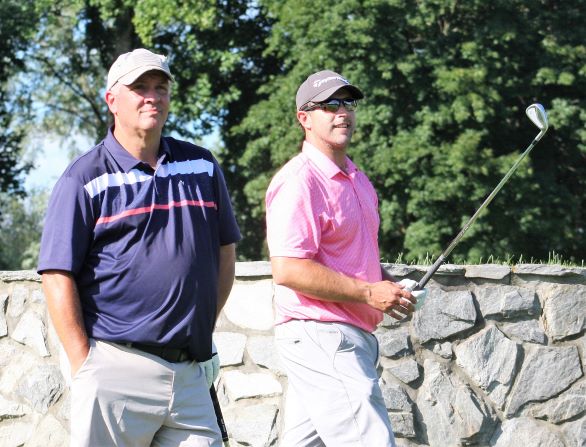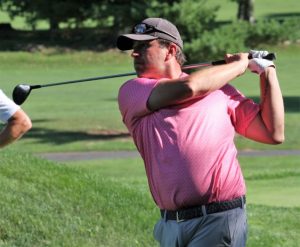 BY JEFF FALK
Editor
LEBANON – Jim Gardner has won The Sullivan three times prior, with two different playing partners.
It's not anything that current partner Cody Kersey takes personally. But it is a fact that may provide Kersey with a little extra motivation.
On a warm Saturday over the Lebanon Country Club's 6,361-yard, par-72 layout, Kersey and Gardner were the only all-Lebanon County duo to survive 'moving day' at the 77th annual W.B. Sullivan Better-Ball-of-Partners golf tournament, presented by Hoaster-Gebhard Insurance Company. Kersey and Gardner teamed to defeat Dane Fahnestock-Josh Majzlik 2&1 in the afternoon quarterfinals of the championship flight, after they had edged Aaron Fricke-James Fricke one-up in their morning opener.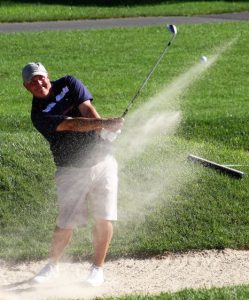 On Sunday morning, Gardner-Kersey will take on Brixton Albert-Tony Parkhurst in one of the semifinal matches in the championship flight of the prestigious event. Albert-Parkhurst advanced courtesy of a 5&3 triumph over the Lebanon Country Club's Stu Hanford and partner Brian Blalock in the quarterfinals.
The other semifinal will pit defending champions Jeff Castle-Billy Wingerd against Brady Goodling and Steve Goodley. Castle-Wingerd took out LCC's Craig Kliewer and Alan Kliewer 2&1 in the quarters, while Goodling and Goodley, who also have ties to LCC, dusted Ken Bolcavage-John Mikiewicz 5&4.
"It's getting close to ten years now that Jimmy and I have been playing together," said Kersey. "We've had some good years. We've had some bad years. We've made it to the championship flight and we've made it to the semifinals before. But obviously we've never won it together before. I'm hoping that maybe this is the year.
"Jim's the guy you can count on to make pars when you need them," continued Kersey. "And he'll throw in a few birdies here and there. He's very solid."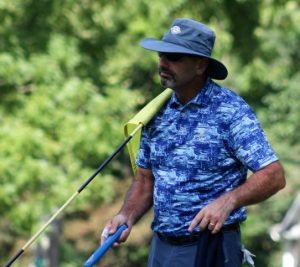 While the two performed well as a unit, it was Kersey would delivered the decisive blow.
With the afternoon match against Majzlik-Fahnestock all square in the middle of the back nine, Kersey hit it close to the flag at both the 516-yard, par-five 15th hole and the 355-yard, par-four 16th hole, before sinking matching four-foot birdie putts. Kersey and Gardner closed out the match at the 300-yard, par-four 17th.
"It was back and forth for most the round," said Kersey. "But they tied it at number 13. The birdie at number 15 got us in position, then I hit it tight on 16, and that kind of put us in the driver's seat.
"At this tournament, if you end up in match play, you've got to make birdies, and you can't give away holes," added Kersey. "Making bogeys is a killer."
Kersey-Gardner were two up after two holes, thanks to Gardner's short birdie at the 377-yard, par-four opening hole and Kersey's ten-footer at the 502-yard second hole. Then after they lost the lead to an eagle at the 491-yard, par-five seventh hole, Gardner-Kersey regained it with a par at the 408-yard, par-four eighth hole and a bogey at the 409-yard, par-four 11th hole.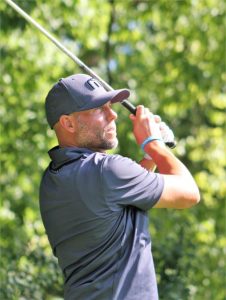 "In the morning round, we played well," said Kersey. "But the afternoon round had its ups and downs. We definitely got tired. I think both groups were starting to feel it a little bit. Everyone was trying to grind it out towards the end."
In their afternoon duel with Albert-Parkhurst, Hanford-Blalock won the par-five tenth to shave their deficit to a single hole. But Parkhurst-Albert captured the 12th, 13th, 14th and 15th holes to clinch the victory.
Hanford and Blalock captured the championship of the 2020 W.B. Sullivan Better-Ball-of-Partners.
"The momentum flipped and kind of switched," said Hanford. "We got outplayed. They played better than us.
"But we were just happy to be here," Hanford continued. "It's a great tournament, with an amazing history. I'm happy with how things went."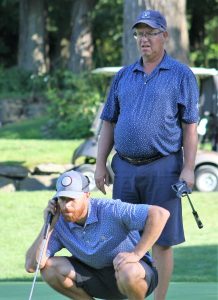 The father-son Kliewers put up a valiant fight against the talented defending champions.
After being one down over the first 11 holes, Castle-Wingerd won the par-three 12th to go two up. Kliewer-Kliewer rattled off three consecutive birdies at numbers 15, 16 and 17, and won only one hole.
"There are no moral victories," said Craig Kliewer. "We fought tooth and nail. We hung in there and battled. We did our best.
"They're (Wingerd-Castle) just better," added Kliewer. "There's a reason they're the defending champions. But we made them earn it and they earned it. They played great. They're good people."
To purchase images in this article please email jeff@lebcosports.com.
W.B. Sullivan Better-Ball-of-Partners
(at Lebanon Country Club)
Past Champions
2021 – Billy Wingerd-Jeff Castle
2020 – Stu Hanford-Brian Blalock
2019 – Dan Brown-Jason Troutman
2018 – Chris Gebhard-Noah Firestone
2017 – Chris Gebhard-Noah Firestone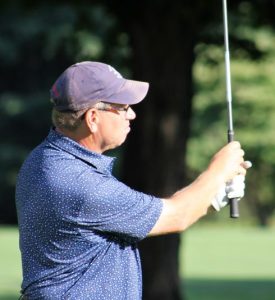 2016 – Jeff Castle-Jimmy Green
2015 – Chad Stine-Drew Patterson
2014 – Brady Goodling-Kyle Deisher
2013- Scott Mayne-Derek Price
2012 – Andy Gibbons-Jimmy Gardner
2011 – Dan McCreesh-Anthony Campanile
2010 – Dan Brown-Brian Auman
2009 – Darren Zendt-Jim Rattigan
2008 — Ben Rowe-Robby Gilbert
2007 — Brian Golembiewski-Chris Schultz
2006 — Michael Tydings-Jeff Castle
2005 — Ira Cohen-David Kaplan
2004 — Chuck Tait-Scott Mayne
2003 — Ira Cohen-David Kaplan
2002 — Jim Gardner-Jim Calhoun
2001 — Dan Brown-Brian Auman
2000 — Gary Mankulish, Sr. – Gary Mankulish, Jr.
1999 — Jim Gardner-Jim Calhoun
1998 — Gary Mankulish, Sr.-Gary Mankulish, Jr.
1997 — Larry Fulkroad-Steven Shrawder
1996 — Lance Oberparleiter-Bill Kennedy
1995 — Jonathan Clark-Sean Duffy
1994 — Mike Reitz-Joe Records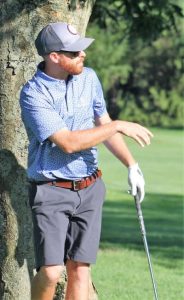 1993 — Mike Reitz-Joe Records
1992 — Scott Orr-Marty Dorminy
1991 — Mark Ditzler-John Gross
1990 — Dennis Toomey-Steve Krall
1989 — Jim Douglass-Dave Johnson
1988 — Jim Douglass-Dave Johnson
1987 — Roger Karsnitz-Jay Hileman
1986 — Byron Whitman-Chuck Scally, Jr.
1985 — George Connolly-Drew Devan
1984 — Greg Lesher-Mark Ditzler
1983 — Pete Gebhard-Dave Kurtz
1982 — Bill Grove-King Knox
1981 — Hugh Vaughn III-Stu Ingraham
1980 — Hugh Vaughn III-Stu Ingraham
1979 — Hugh Vaughn III-Stu Ingraham
1978 — Hugh Vaughn III-Stu Ingraham
1977 — Rick Hirp-Charles Springfellow
1976 — Bob Kreider-Marlin Detweiler
1975 — Bob Kreider-Marlin Detweiler
1974 — Dr. John Gadd-Dr. Pete Richter
1973 — Don DeAngelis-Eric Stevenson
1972 — Wayne Jacobs-Sherman Keeney II
1971 — Bill Shoop-Joe Faller
1970 — Wayne Jacobs-Sherman Keeney II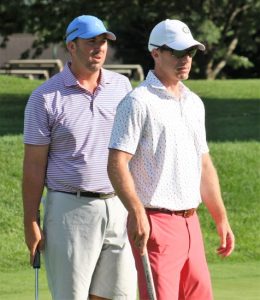 1969 — Wayne Jacobs-Sherman Keeney II
1968 — Bobby Huber-Chuck Schmidt
1967 — James Dolan-Joseph Durante
1966 — Jim Taylor-Bob Tibbons
1965 — King Knox-Gerald Book
1964 — Jim Meyer-Larry Feldman
1963 — Earl Mumma-Charles Springfellow
1962 — Don Chornak-Jim Taylor
1961 — Bob Bierne-Bill Davidson
1960 — Charles Fink-G.J. Moeschlin, Jr.
1959 — Mike Karapcik-Wano Thompson
1958 — Joe Spesak-William Rakow
1957 — Marvin Serber-Henry McQuiston
1956 — Marvin Serber-Henry McQuiston
1955 — Al Rabold-Larry Shaw
1954 — Bob Batdorf-John Yocum
1953 — Stan Knight-Harry Offut
1952 — John Markel-Stan Ross
1951 — Serio-Stortoni-Bill Johnson
1950 — Jack Binswanger-Robert Gilbert
1949 — George Robotham-Leo Heller
1948 — H.H. Haverstick Jr.-I. Richard Herr
1947 — George Robotham-Leo Heller
1946 — Buddy Lutz-Billy Eben