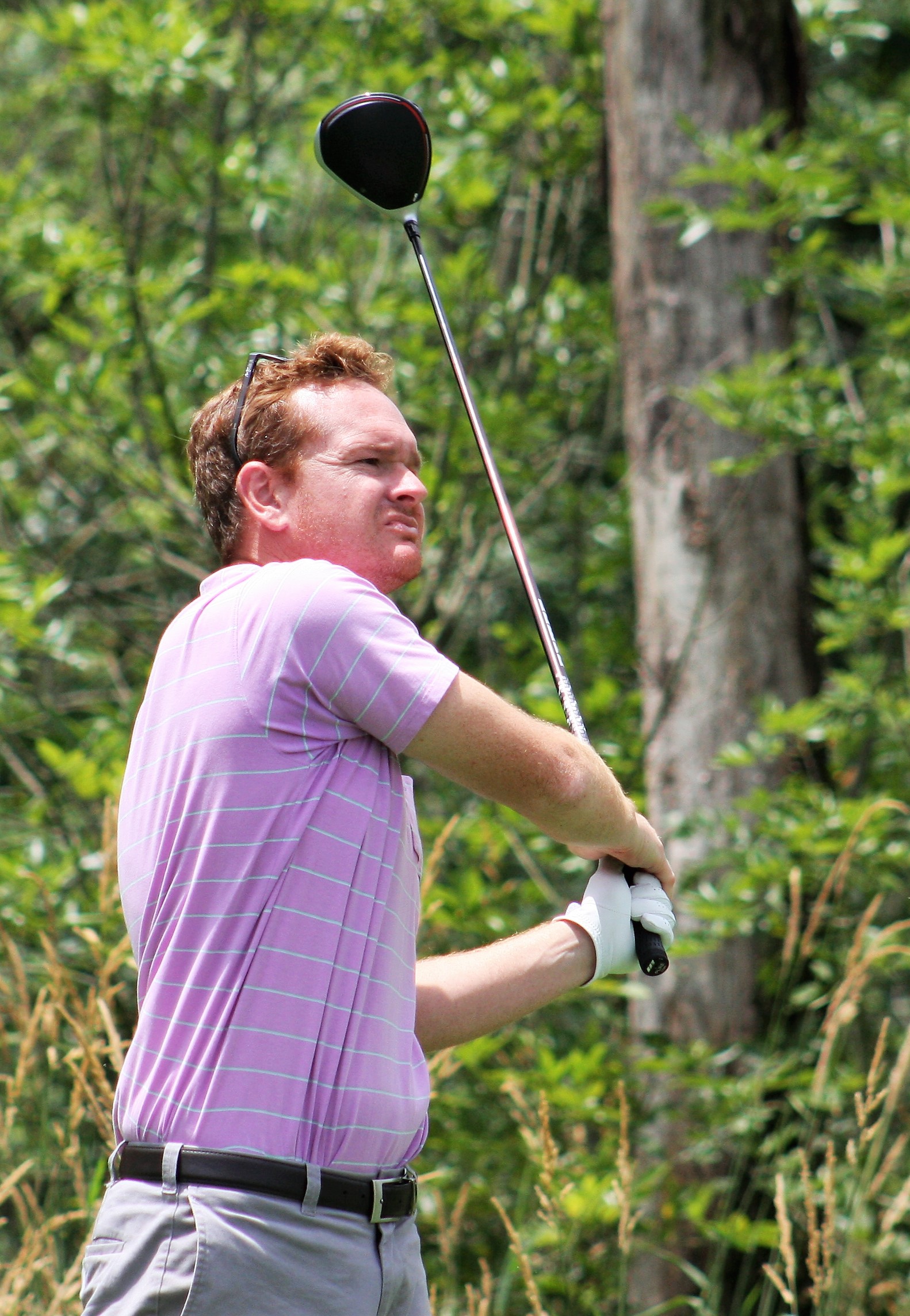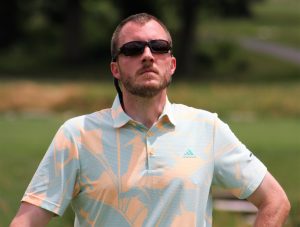 BY JEFF FALK
Editor
A tradition like no other…
The Lebanon County Amateur.
With all due respect to The Masters, not only is the county amateur Lebanon's finest golf tournament, it is simply one of the locale's best sporting events overall. For many of the same reasons, not the least of which is tradition.
The Lebanon County Amateur Golf Championship derives its prestige from tradition. The county amateur derives its sustainability from tradition. Each year, the county amateur derives its field from tradition.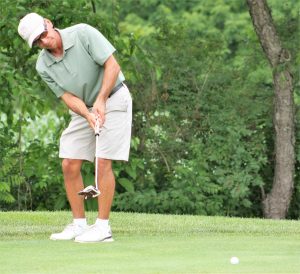 In one sense, the Lebanon County Amateur maintains itself, sustains itself and perpetuates itself through that tradition.
As 26 of the locale's best players gather for the annual staging of the 64th Lebanon County Amateur Golf Championship, Presented by Perry C. Umlauf, OD, it provides an opportunity to reflect on what the event means to local golf and the Lebanon community. This year's tournament will be contested Saturday and Sunday over Lebanon Valley's par-71, 6,136-yard course in Myerstown.
John DiGiacomo is the current reigning champion. Justin Arnt is the co-tournament director and finished as the runner-up last year.
"I love the county amateur," said DiGiacomo. "I feel like there's always good competition and a good variety of players. I enjoy seeing the people and for some, the only time I get to see them is playing at that tournament. They're good people."
"It's definitely prestigious," said Arnt. "I don't play a ton of tournament golf. But for me, the county events are important. There's a lot of history associated with the county amateur. There are a lot of big names on the list of past champion. It's definitely an honor to be listed with those past champions."
Both DiGiacomo and Arnt began playing in the county amateur during the latter stages of their scholastic days and in the early portions of their collegiate careers. It was a time in their lives when they were discovering who they were as people, and their golf games were blossoming.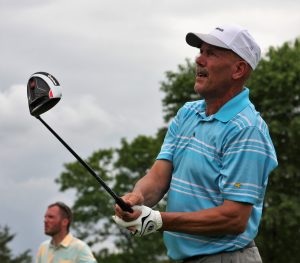 In 2001, DiGiacomo captured his first Lebanon County Amateur title at Royal Oaks, during one of his initial forays into the tournament. He had played in about 15 subsequent county amateurs before breaking through last year at Pine Meadows.
For Arnt, it took him a little longer. Arnt was crowned the champion of Lebanon County amateur golf in 2020, the last time it was contested at Lebanon Valley. Overall, he has competed in about a dozen Lebanon County amateurs.
"When I first started playing in the county amateur, I didn't have much experience as a competitive golfer," said Arnt. "But going up against previous county amateur champions and a quality field meant a lot to me. It was challenging the first few years, because I didn't know a lot of the players. It was a little uncomfortable. But that made me better. It made me strive for me, it made me want more."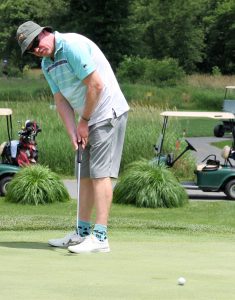 "I was in a very good frame of mind," said DiGiacomo of last year at Pine Meadows. "I was calm and I felt confident. That's what I specifically remember. I was looking forward to it and I played well. I love to be that way, but sometimes it's just not that way."
With his championship in 2021, DiGiacomo became the fifth different player over the last five years to claim the county amateur title. He fired a sizzling three-under par final round 69 to best Arnt and the rest of the field by three shots.
"I'm not feeling terrible, but I have a range of symptoms," said DiGiacomo on Tuesday. "We'll see how I feel on Saturday. It would be an honor to defend my title. I'm looking forward to playing if I can. I'm sure I'll give it a shot, but I don't know if I'll be 100 percent. I haven't golfed in June."
"Things have changed and my game has changed," said Arnt, when asked about first being introduced to the county amateur. "Back then I think I had a little bit of a go-for-it mentality. I was always in attack mode. But I still do get nervous. That shows it means something to you. Those are good feelings to me and key feelings to have. That has not changed."
To purchase images in this article please email jeff@lebcosports.com.
Lebanon County Amateur Golf Championship
Past Champions

(Year, Player, Score and Course)
 2021 – John DiGiacomo, 146, PM
 2020- Justin Arnt, 138, LV
 2019- Jim Gardner, 134, LV
 2018 – Tyler Massar, 136, BM
2017 – Dan Brown, 136, FV
2016 – Jim Gardner, 139, PM
2015 – Jim Gardner, 141, LV
2014 – Dan Brown, 140, RO
2013 – Mike Schmidt, Jr., 136, FV
2012 – Tony Deraco, 136 BMV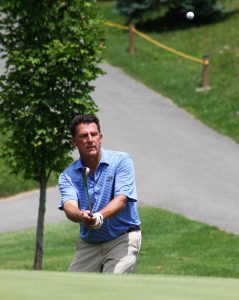 2011 – Dan Brown, 142, PM
2010 – Ryan Schneiter, MV
2009 — Tim Leeper, 138, LV
2008 — Mike Schmidt Jr., 139, RO
2007 — Andy Gibbons, 140, FV
2006 — Jim Gardner, 104 BMV (27 holes)
2005 — Bill Massar Jr., 139 PM
2004 — Blaine Peffley, 144 BM
2003 — Chris Gebhard, 137 MV
2002 — Joe Faller, 139, FV
2001 — John DiGiacomo, 145, RO
2000 — Blaine Peffley, 143, FV
1999 — Roger Karsnitz, 146, MV
1998 — Chad Schulze, 139, FV
1997 — Chad Schulze, 144, MV
1996 — Chris Gebhard, 141, FV
1995 — Bill Massar Jr., 71, MV (18 holes)
1994 — John Gross, 144, MV
1993 — Mike Schmidt, 143, MV
1992 — Jeff Hoke, 148, MV
1991 — Joe Faller, 147, MV
1990 — Dennis Toomey, 145, MV
1989 — Joe Faller, 146, MV
1988 — Bob Page, 146, MV
1987 — Michael Brooks, 149, MV
1986 — John Gross, 147, MV
1985 — Pete Gebhard, 145, MV
1984 — Bob Page, 139, BM
1983 — Roger Karsnitz, 148, FV
1982 — Pete Gebhard, 72, MV (18 holes)
1981 — Stu Ingraham, 140, LV
1980 — Ben Witter, 141, MV
1979 — Tom Lape, 140, BM
1978 — Stu Ingraham, 144, FV
1977 — Russ Ditzler, 145, PM
1976 — Jim Sherman, 138, LV
1975 — Bob Page, 150, MV
1974 — Kye Golembewski, 141, BM
1973 — George Eisley, 147, FV
1972 — Roger Karsnitz, 144, PM
1971 — William Weik, 142, LV
1970 — Paul Ingraham, 157, MV
1969 — Bob Page, 144, BM
1968 — Ron Will, 147, FV
1967 — Bob Page, 139, PM
1966 — William Weik, 143, LV
1965 — Joseph Spesak, 141, BM
1964 — Tom Donnachie Jr., 149, FV
1963 — William Weik, 149, LCC
1962 — Joseph Spesak, 140, LV
1961 — Tom Donnachie Jr., 144, FV
1960 — Joseph Spesak, 145, LCC
1959 — George Moeschlin Jr., 144, LV
Key: RO — Royal Oaks, FV — Fairview, MV — Monroe Valley, BM — Blue Mountain, LV — Lebanon Valley, PM — Pine Meadows, LCC — Lebanon Country Club
 64th Annual Lebanon County Amateur Championship
(at 6,136-yard, Par-71 Lebanon Valley Golf Course)
Saturday's Starting Times
| | | | | |
| --- | --- | --- | --- | --- |
| 9:00 AM | Tony Deraco | Jon Hurst | Jim Pesta |   |
| 9:08 AM | Kerry Wentling | Perry Umlauf | Brad Stegman |   |
| 9:16 AM | Chad Wike | Matt Anderson | Jared Brandt | Trevor Firestone |
| 9:24 AM | Derrik Brennan | Stefan Caporaletti | Blake Reifsnyder | Jordan Nichols |
| 9:32 AM | Cam Shaak | Josh Bucher | Grant Boehler | Trentin Brubaker |
| 9:40 AM | John DiGiacomo | Andrew Longenecker | Jordan Rhen | Steve O'Neal |
| 9:48 AM | Justin Arnt | Jon Day | Bill Massar Jr. | Dave Albright |