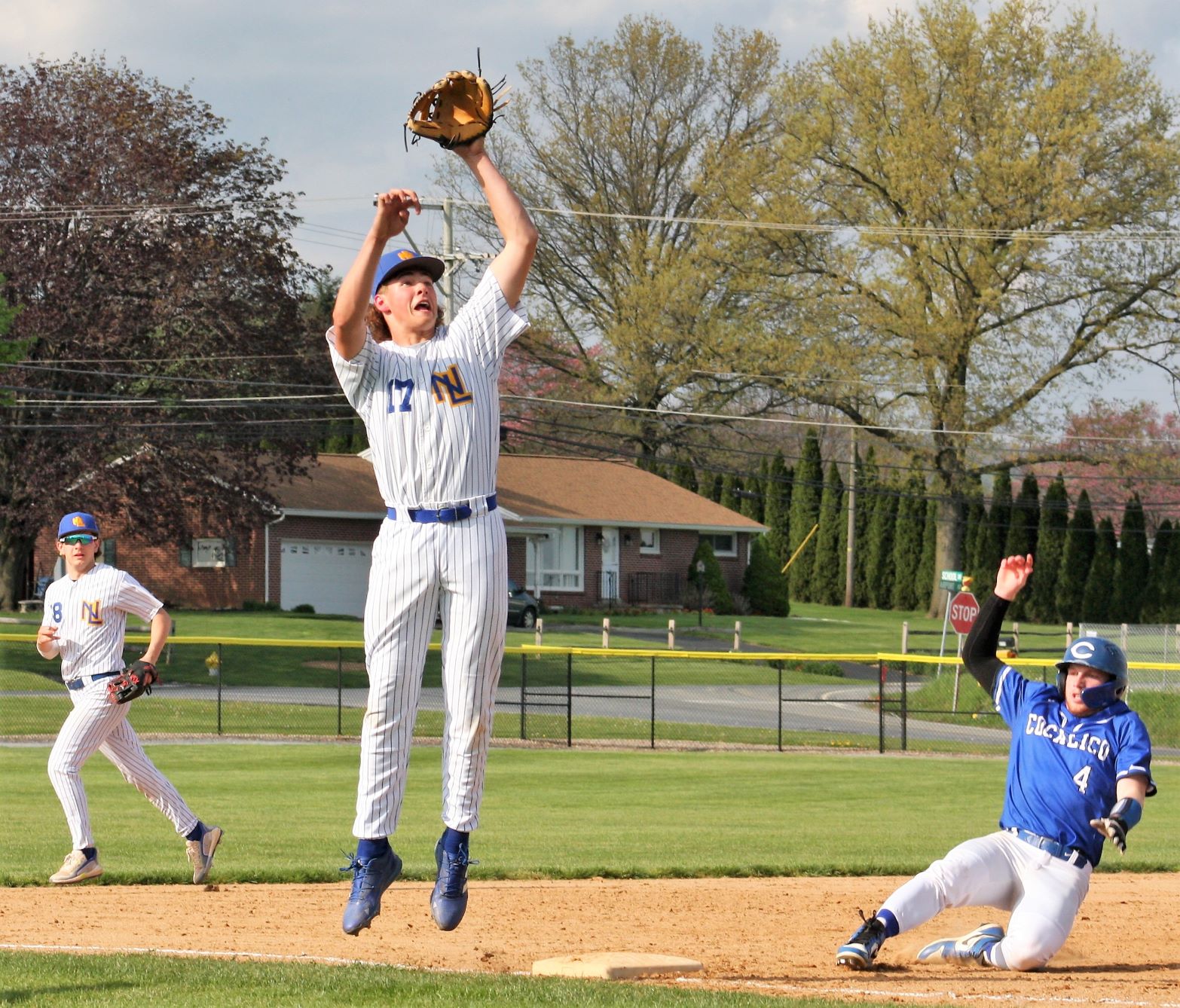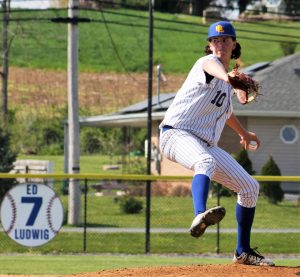 BY JEFF FALK
Editor
FREDERICKSURG – The Northern Lebanon baseball team has experienced significant improvement since Day One. But ultimately, for the Vikings to get to go where they want to go, that improvement has to continue, along with a few things that they need to sure up.
On a sunny Monday evening at Northern Lebanon High School, the Vikings endured a crucial 9-1 Lancaster-Lebanon Section Three loss to Cocalico. While the final score may not reflect the competitiveness of the contest, Northern Lebanon was definitely out played by the visiting Eagles, partly due to a few costly mistakes at critical junctures.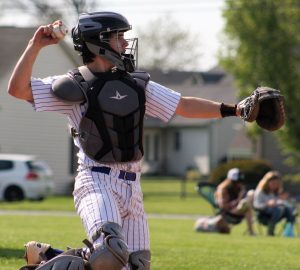 With the setback, Northern Lebanon slipped to 7-9 overall and 6-7 in Section Three. After opening their season 1-5, the Vikings had won six of their previous nine outings.
In the latest District Three power rankings, Northern Lebanon was situated tenth in an AAAA classification which takes ten teams for its postseason tournament.
Cocalico improved to 9-6 on the year and 8-5 in Section Three. Back on April 1 in Denver, the Eagles had defeated Northern Lebanon 9-0.
"We've definitely improved. There's no doubt about it," said Northern Lebanon head coach Daryl Hess. "We've been playing better now than when we first started. Our pitching has been keeping us in games. Tonight, we played pretty good defense.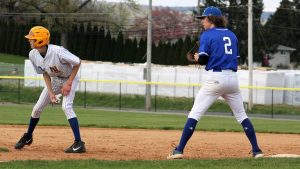 "I like to see where we are (in the District Three power rankings)," added Hess. "I really start looking by Game Ten. That's a goal for us, to get in there. Hopefully, we can."
Northern Lebanon starter Bryce McFeaters did not surrender a hit through two innings of work, and the game was score-less heading into the top of the third inning. But Cocalico got to McFeaters in that at-bat, in the form of Caleb Sturevant's two-run bomb to left field.
Then, in the top of the fourth, Cocalico scored four more times, as the wheels came off just a bit for the Vikings. Included in the rally were three walks, a wild pitch, a throwing error and a sacrifice.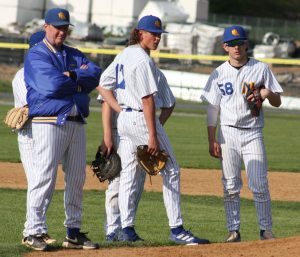 When everything was said and done, the Eagles were sitting on a 6-0 cushion.
"I told our guys before the game that they (the Eagles) can really hit, and they did," said Hess. "I think another thing that helped them was the kid (Alex Welker) on the mound. When you get down and you have a kid like that throwing with velocity at the knees, it's tough. We really didn't have that much offense because of him.
"We try to do as well as we can every game," continued Hess. "They're all important. It's just a tough section. Everybody up and down the section can do anything any night. It's good players and good coaches."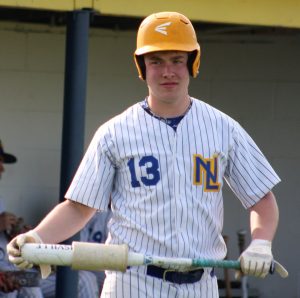 Cocalico's lead reached 9-0 before Northern Lebanon scratched out its lone run in the bottom of the sixth inning. Brian Lowen reached on a two-out single ahead of Jared Ecenroad's RBI-double.
"I thought we swung the bats half-decent," said Hess. "We hit some balls hard. I really don't think we approached it that badly. It wasn't like we were taking strike three.
"We haven't done too bad with the bats this season," Hess continued. "Sometimes it's not getting key hits at the right times. If I had to pick one thing this year, it would be getting kids in position and not driving them in. Sometimes that key hit has hurt us a little bit this year."
Before exiting in favor of Ecenroad in the top of the fifth, McFeaters walked seven and did not record a strikeout.
"How many hits to right field did they have?" said Hess of the Eagles. "Doing that against a lefty is the sign of a good hitting team. I don't think Mac threw that bad. They just came out swinging.
"I have my days when I get frustrated, but I try to stay as positive as possible," Hess added. "I played that way and I've carried that mentality into coaching. I try to show positivity. I feel like it's best for coaching 15-, 16- and 17-year-olds. I try to get after it every day. I think I'd be miserable if I was miserable."
To purchase images in this article please email jeff@lebcosports.com.
2022 Northern Lebanon Baseball Results
| | | | | | |
| --- | --- | --- | --- | --- | --- |
| 2022-03-25 | A | vs | East Pennsboro(3) | L | 1-8 |
| 2022-03-29 | A | vs | Octorara(3) | L | 2-5 |
| 2022-03-30 | H | vs | Eastern Lebanon County(3) | W | 4-3 |
| 2022-04-01 | A | vs | Cocalico(3) | L | 0-9 |
| 2022-04-04 | H | vs | Donegal(3) | L | 4-8 |
| 2022-04-05 | A | vs | Manheim Central(3) | L | 11-12 |
| 2022-04-08 | H | vs | Garden Spot(3) | W | 4-2 |
| 2022-04-11 | H | vs | Pequea Valley(3) | W | 9-8 |
| 2022-04-12 | H | vs | Manheim Township(3) | L | 2-17 |
| 2022-04-13 | A | vs | Columbia(3) | W | 6-0 |
| 2022-04-19 | H | vs | Lancaster Mennonite(3) | W | 7-4 |
| 2022-04-22 | H | vs | Annville-Cleona(3) | L | 5-8 |
| 2022-04-27 | H | vs | Octorara(3) | L | 3-9 |
| 2022-04-28 | H | vs | Schuylkill Valley(3) | W | 8-7 |
| 2022-04-29 | A | vs | Eastern Lebanon County(3) | W | 14-4 |

Lebanon Federal Credit Union