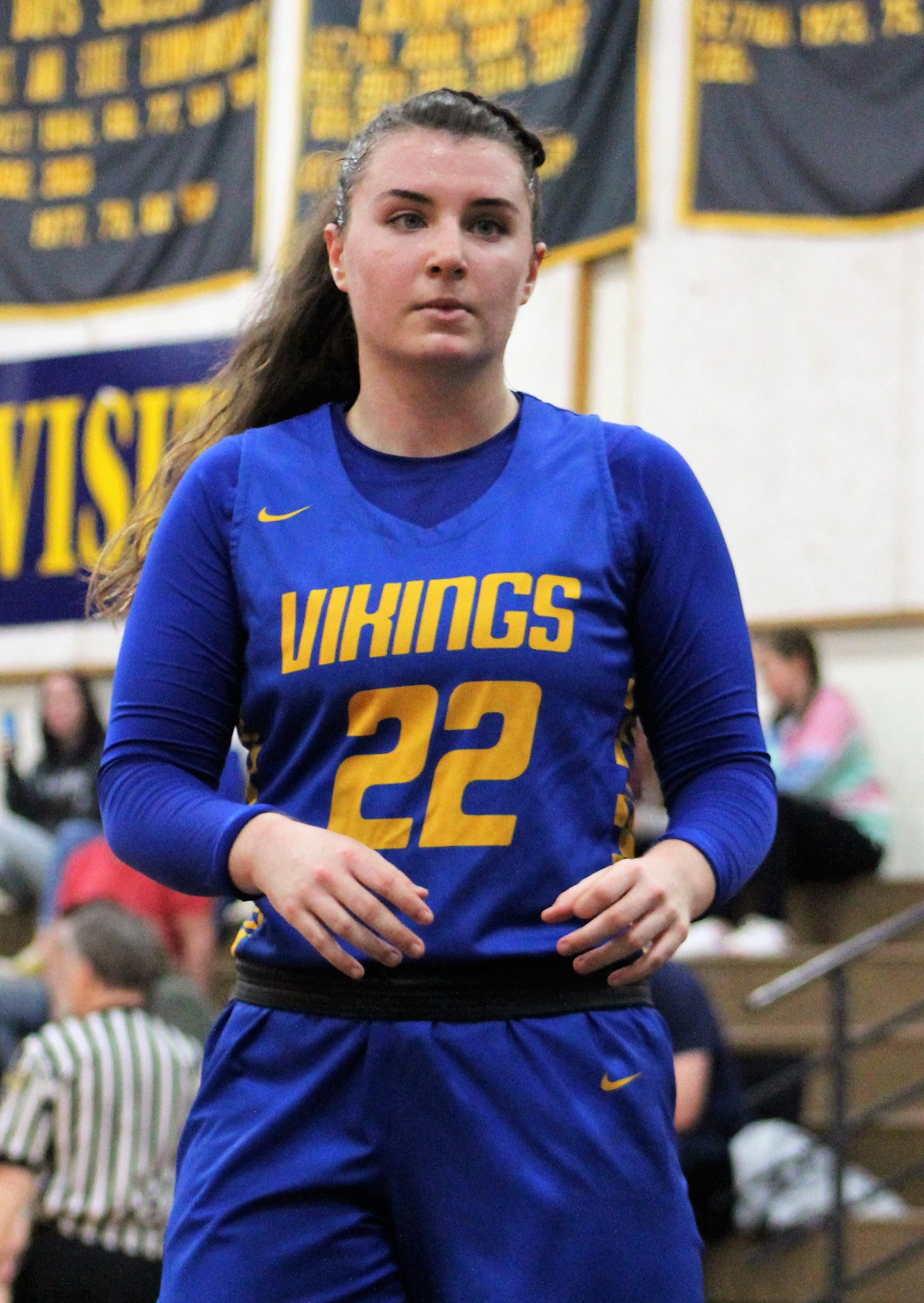 To this point of the season, the current version of the Northern Lebanon girls' basketball team has not lived up to its high standards. The Vikings are young, inexperienced and inconsistent.
But don't blame Ashlyn Messinger. She's doing everything she can to keep things together and hold down the fort. On Monday in New Schaefferstown, Messinger poured in 29 points to lead Northern Lebanon to a 42-33 road win at Tulpehocken. The senior guard was certainly on top of her game, tallying eight two-point field goals and a pair of 'treys', and converting seven of ten free throws.
The victory snapped the Vikings' six-game losing streak and represented just their second win of the campaign. At 2-7 overall, all of Northern Lebanon's goals are still in front of them, but the Vikings do have some work to do.
If the young Vikings are to get there, they will all need to buy in and follow Messinger's lead. This season's Northern Lebanon varsity roster sports no less than six freshmen.
In addition to her exploits on the hardwoods, Messinger was a top performer as a goalkeeper for the Vikings' girls' soccer team this past fall. She set a number of program records for her outstanding defense. – Jeff Falk

Lebanon Federal Credit Union