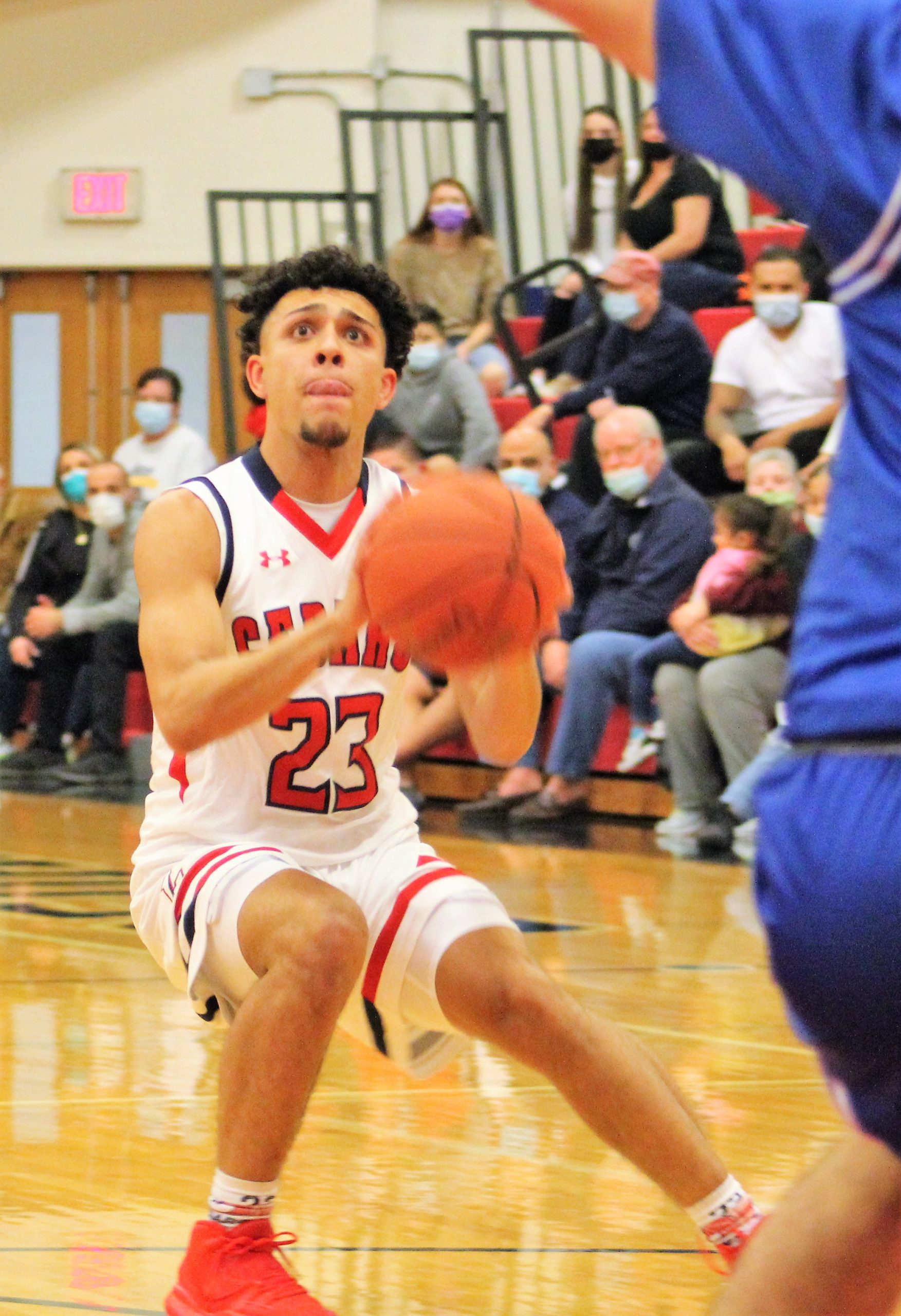 First, he led the Cedars to the championship of their own Lebanon Athletic Booster Tip-Off tournament. Then, he was named the most valuable player of the event.
Now, he's being honored by the Lebanon Federal Credit Union.
It's been quite a week for Marquis Ferriera.
 Certainly, the Lebanon senior guard's performance this weekend was noteworthy on a few levels. On Saturday, Ferreira's ten points helped propel the Cedars to a 34-29 triumph over Elco in the championship game of the tip-off tournament.
 A day earlier, Ferreira had poured in a team-high 14 points during a season-opening 57-32 victory over Spring Grove.
Not only is Ferreira Lebanon's physical and emotional leader, but his inspired play is being generated from a new position on the floor. Ferreira has been moved to Lebanon's point guard spot to help offset the loss of fellow senior Luke Collins to injury.
Ferriera's performance thus far has lessened what has been a devastating blow to the Cedars. – Jeff Falk