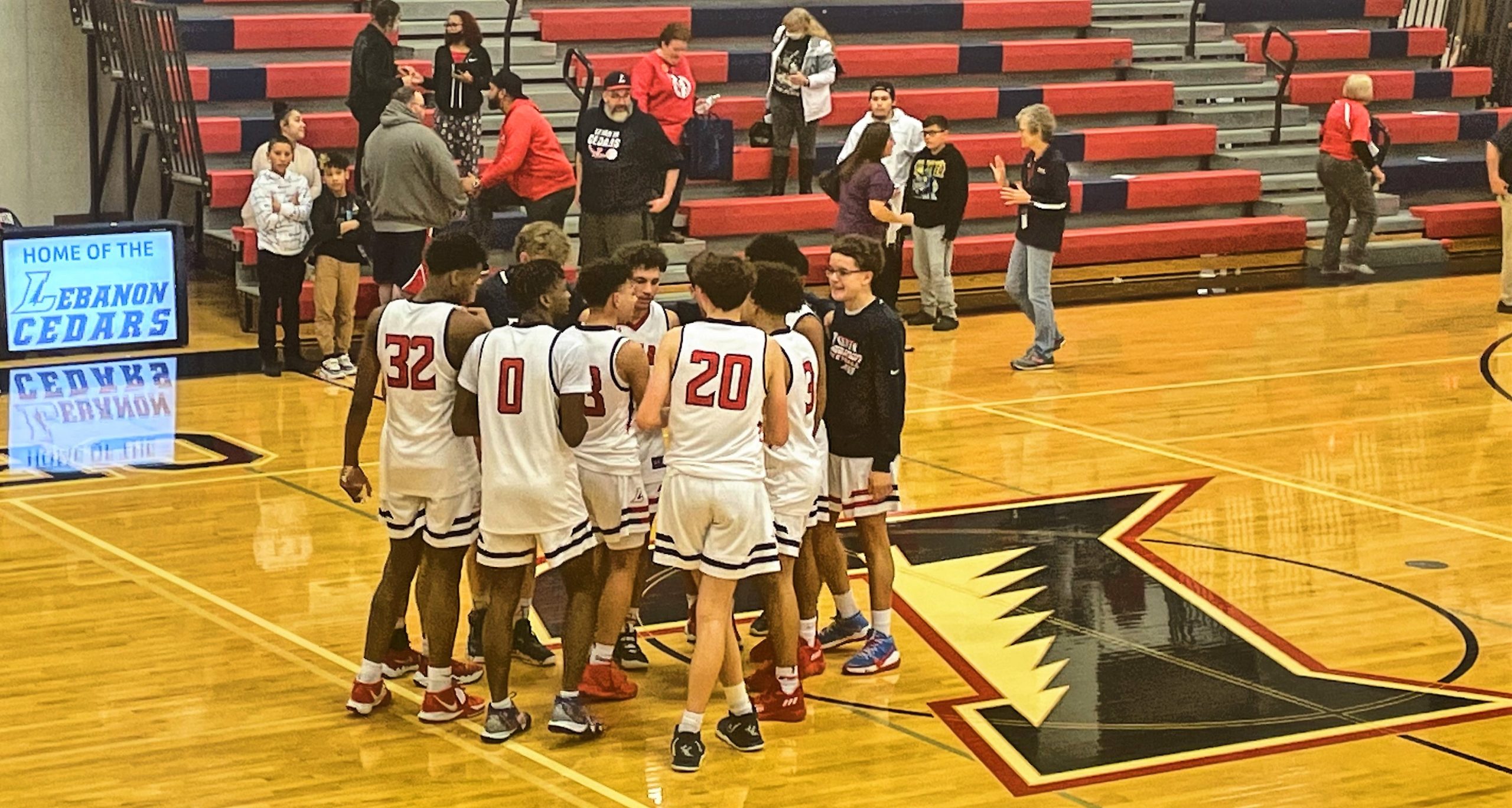 BY SAVANNAH HERSHEY
For LebCoSports
The Lebanon Cedars won Saturday night's Tip-Off Tournament Championship game against the Elco Raiders. In the championship game, Lebanon scored 34 points and ELCO scored 29 points.  Adrian Cruz lead the Cedars with 13 points while Marquis Ferreira added 10.
The game was up for grabs with each team leading for a fairly equal amount of time. Lebanon's first point came from Adrian Cruz with a three-pointer, putting them up, 3-2. Lebanon led the first quarter, but Elco came back in the second quarter leading 18-16 going into the half.
At the end of the third quarter, ELCO led 25-24.
The fourth quarter was a back-and-forth affair. Lebanon's Cruz hit a 'three' to tie up the game at 27-27. Right after, Emmanuel Mason made another 'three' giving the Cedars a 30-27 lead. The game ended with foul shots from Marquis Ferreira and Adrian Cruz.
In addition to Cruz and Ferreira, Lebanon's scorers were Emmanuel Mason with eight points and Kevin Smith with three.
Lebanon'Ferreira was awarded the MVP of the tournament. Lebanon also had two players on the all-tournament team, Cruz for his great shooting and Nate Diaz for his all-star defense.

Lebanon Federal Credit Union