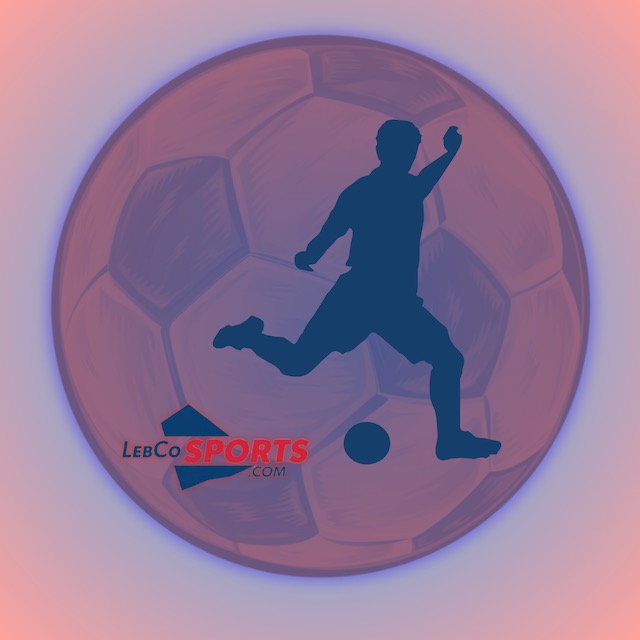 Below is the season preview for six of LebCo's Soccer Teams.  It looks to be an exciting year, with at least two teams setting goals to make States.
Check back often to LebCoSports.com and be sure to follow our socials for the latest: Twitter/X – @lebcosports1 and Facebook.
For comments or to report errors/discrepancies, please reach out to Dan (dan@lebcosports.com).
---
     Annville-Cleona Dutchmen 
Lancaster-Lebanon League Section 4
Co-Head Coaches: Ray Kreiser – 28th season / Mike Folmer – 1st season
Key Returners: Samuel Domencic (Sr.); Mina Elzek (Sr.); Zachary Sperlich (Sr.); Aahz Streinmetz (Sr.); Matthew Clemson (Jr.); Landon Hostetter (Jr.); Bennett Wright (Jr.); Travis Hostetter (So.); George Maag (So.); Josiah Martin (So.); Lucas Steiner (So.)
Key Newcomers: Aedan Castka (Fr.); Asbin Gurung (Fr.); Brody Keener (Fr.); Andrew Meyer (Fr.)
Key Losses: Anthony Lucera, Jakob Wright
Outlook: Last season, the Dutchmen struggled as a result of inexperience, but showed improvement as the season progressed.  They started 0-10, but finished 4-13.  The important takeaway here is that now have experience as they enter 2023.  Mike Folmer joins Annville's coaching staff for the first time this season, after previously spending time on New Covenant's staff.  The new co-head coach is confident that his players will compete hard this year and continue on the run with which they ended last season.
---
Cedar Crest Falcons 
Lancaster-Lebanon League Section 1
Head Coach: Todd Gingrich – 4th season
Key Returners: Lucas Garrett (Sr.); Gio Mancino (Sr.); Krass Vassilev (Sr.); Matt Golub (Jr.); Jozef Shkreli (Jr.)
Key Newcomers: Jude Guerissi (So.); Wyeth Ritter (So.); Braylon Messenger (Fr.); Andrew Ney (Fr.)
Key Losses: Nick Bensing, Nick Garman, Rocco Shkreli
Outlook: In 2022, the Falcons finished with a 4-13 record, but showed signs that the program may be turning the corner.  They enter the 2023 season with a fairly young roster, having lost several key seniors, but just because this team is young does not mean that they lack talent.  Crest returns goal scorers in seniors Gio Mancino and Krass Vassilev.  Coach Gingrich also has Matt Galub and Jozef Shrekli back as juniors, after they were a formidable midfield unit last year.  Having had another year to gel as a team and welcoming some new, talented players to the team, the Falcons may surprise many teams in Section 1 this season.
---
ELCO Raiders  
Lancaster-Lebanon League Section 3
Head Coach: Jamie Cascarino – 3rd season
Key Returners: Kody Boyer (Sr.); Dallas George (Sr.); Logan Kless (Sr.); Luke Macchione (Sr.); Camden Marquette (Sr.); Nic Miller (Sr.); Ben Stohler (Sr.)
Key Newcomers: Braden Gettle (So.); Sam Keener (So.)
Key Losses: Chandler Ehrhart, Landon Gettle, Thayne Kahl
Outlook: Raider Soccer has a tradition that runs deep within the ELCO community.  In 2022, ELCO continued to add to that tradition. They won the Section 3 title and then finished as the Lancaster Lebanon League runner-up, taking Manheim Township to penalty kicks.  In Districts, the Raiders defeated York Suburban before losing to Hershey, the eventual State Champs, in the quarterfinals. They enter 2023, hopeful that they can build on the success of last year, something that will be aided by the fact that they are returning many of their key players.  The list is headlined by five Section 3 All-Stars: Logan Kless (1st), Camden Marquette (1st), Logan Kless (1st), Dallas George (2nd), and Luke Macchinone (2nd).  The group of seniors is "All In" on this season and they have been working hard to cement their legacy in ELCO lore.
Working with the ELCO Boys Soccer team, this video was created.  Hear about the goals that the senior leaders have for this season.
---
   Lebanon Cedars
Lancaster-Lebanon League Section 3
Head Coach: Doug Hunter – 3rd season
Key Returners: Colin Daugherty (Sr.); Jalik Hill (Sr.); Noah Brandt (Jr.)
Key Newcomers: Faris Omar (Fr.)
Key Losses: Luis Barrios, Sam Martinez, Braulio Reyes, Jorge Sandoval, Antonio Scaramuzzino
Outlook: The Cedars had issues finding the back of the net during the '22 season, but defensively hung around in most games.  They enter this season having graduated most of their offensive threats from last year, but are excited to begin the journey of growth with a new-look roster.  The '23 edition of Lebanon Soccer does not lack athletes. Senior striker Jalik Hill was one of the best sprinters in the LL last year and could create headaches for the opposition if he can find open space. Joining Hill is junior Noah Brandt, who is a three-sport leader in Cedar Nation and could have a huge impact on games.  While it may be frustrating, with the right development, Lebanon might surprise several Section 3 teams this year.
---

Northern Lebanon Vikings
Lancaster-Lebanon League Section 4
Head Coach: Brooks Tomazin – 4th season
Key Returners: Will Hillegas (Sr.); Nathan Klingler (Sr.); Riley Messinger (Jr.); Diego Bustillo (So.)
Key Newcomers: Weston Atkins (Fr.)
Key Losses: Lucas Novack, Trevor Peirce
Outlook: In 2022, the Vikings struggled to find consistency, something that was the result of having small numbers.  What that team had was some experience, including their leading goal scorer Trevor Peirce. They have since graduated some of that veteran leadership, giving way to some new players who will get valuable experience. According to Coach Tomazin, they are determined to prove themselves.  If they focus on growing together as a unit, Northern Lebanon could be able to overcome the youth factor fairly quickly.
---
Palmyra Cougars
Mid-Penn Conference – Keystone Division
Head Coach: Tim Wilver – 4th season
Key Returners: Andrew Bauer (Sr.); Matthew Bordner (Sr.); Caleb Sitler (Sr.); Andreas Kotsalos (Jr.)
Key Newcomers: Nolan Haney (So.); Julian Meley (So.)
Key Losses: Brayden Sunho (Penn State – Harrisburg); George Kotsalos
Outlook: Last season, Palmyra compile a 17-4-1 record. As part of the successful campaign, they earned the title as Mid Penn Keystone Division Champions and went onto lose in overtime to Hershey, the eventual State Champion.  The Cougars qualified for States and lost a tight 3-2 match on the road at Moon Area.  The team that did this scored an unreal 91 goals.  The offense was led by Brayden Sunho (All-State, 28 goals, 23 assists).  While Sunho's 156 career points were lost to graduation, Palmyra returns thirteen seniors, making them one of the most veteran teams you may ever find.  Among the seniors is Matt Bordner, who led the team with 29 goals last year.  With appearances in the PIAA State Tournament the past two years, the bar is set high for this group.  They will be tested early on, opening the season with E-Town (played to a 1-0 loss in double overtime), Mechanicsburg, and Hershey.  While this is a tough schedule, it will get the Cougars ready for the deep postseason run that they have set as a goal.
---
If you are looking to provide feedback or are a business or individual interested in providing sponsorship to aid our mission at LebCoSports, you are asked to contact Dan by emailing dan@lebcosports.com.

Lebanon Federal Credit Union