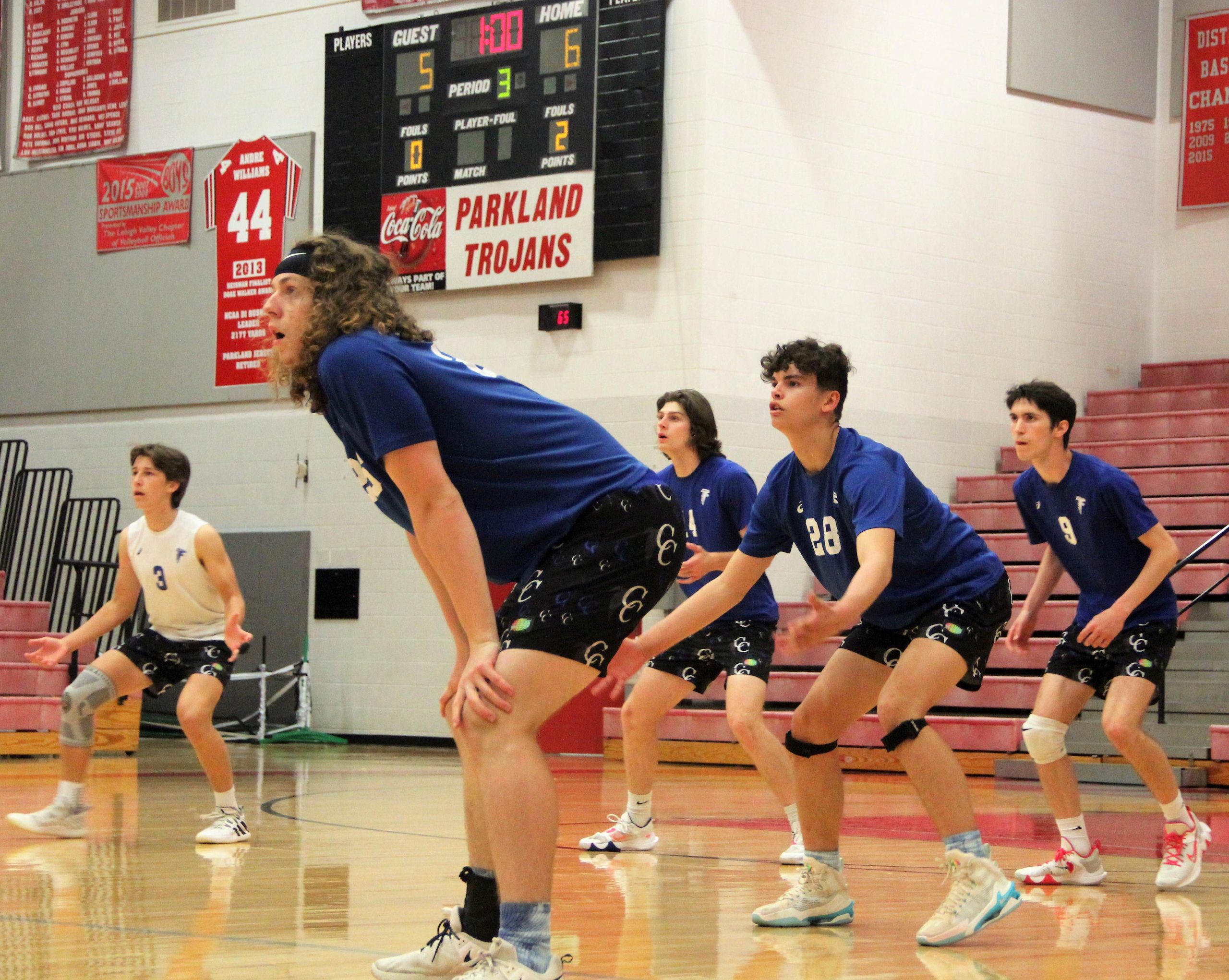 BY JEFF FALK
ALLENTOWN – The Cedar Crest boys' volleyball team's first trip to states was uneventful. It ended very much like most such excursions do.
But for the Falcons, getting there was more than half the fun.
On Monday evening at Parkland High School, Cedar Crest's magical boys' volleyball season reached a climax during the opening round of the PIAA Class AAA tournament, with a 3-0 loss to the homestanding Trojans. Undefeated Parkland swept the Falcons 25-18, 25-20, 25-15.
A scholastic afterthought for nearly 30 decades, Cedar Crest pieced together the most successful spring season in program history by coming together as a unit, displaying consistent improvement and constantly re-evaluating and re-defining roles. The Falcons, the third-place finisher out of District Three, entered the match as the tenth ranked team in the state boys' volleyball coaches' poll, and concluded their campaign at 17-5.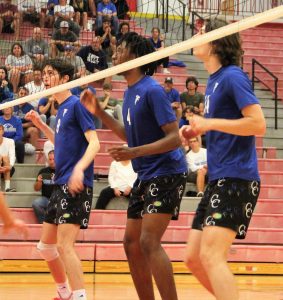 Parkland, the champion of District 11, moved to 20-0 and into Saturday's quarterfinal round of the state playoffs. Last night's contest was moved up to Monday to accommodate both Cedar Crest's and Parkland's commencements on Tuesday.
"This experience now, we set the standard," said Monica Sheaffer, Cedar Crest's fourth-year head coach. "Seeing how we are now, the underclassmen have an expectation like, 'If this is what I want, I have to step up in the future.'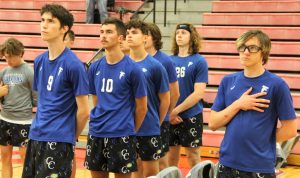 "I think we improved a lot. We bonded more," continued Sheaffer. "At the beginning of the year, you've got to mesh. We had a good flow. My setter improved throughout the year. Our defense has definitely improved as the year has gone on. Just the consistency across the board."
With Parkland playing big and strong at the net, the Falcons encountered difficulties establishing any sort of momentum at all. In the three games, Cedar Crest enjoyed modest leads of 1-0 and 2-1 in Game Two and 1-0 in the third and final game.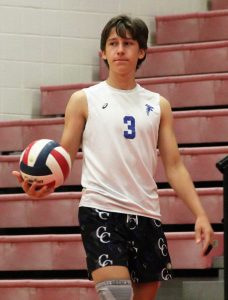 Late in that Game Three, the Trojans rattled off a 6-0 spurt to open a commanding 24-11 lead.
"I hate calling timeouts," said Sheaffer. "As a player, I never liked them. I think just going through to the next play helps a lot. It was the passing. The services, the serve receiving. We kind of went from an offensive team to a defensive team there as the game went on, and you need both to win.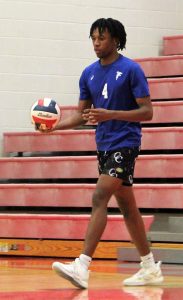 "I was expecting a battle. I just wanted a battle," added Sheaffer. "Any time we play someone good, I just want us to do the best we can, maybe not win, but improve. I want us to set goals."
Nerves may have been a factor early, as Parkland tallied seven of the first eight points of the opening game. The Trojans' lead reached 18-10 before Cedar Crest pulled to within four points of the lead on a number of occasions late, thanks in part to a 4-0 run on senior Nick Bensing's serve.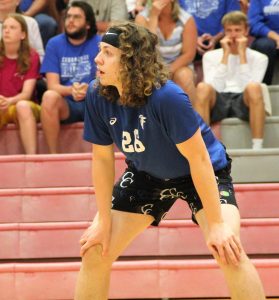 "I think so," said Sheaffer, when asked about her side's early nervousness. "This is our first state appearance. It's a big jump for us. Just coming into the Parkland gym was kind of intimidating.
"For me personally, I hate Monday games," Sheaffer continued. "I'd rather practice Monday and play Tuesday. I feel like we would've had a better chance if we had played Tuesday. Would've we won? I don't know."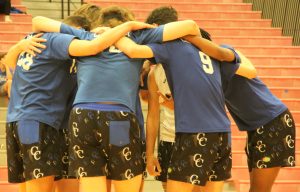 After Parkland established a working margin midway through the middle game, the Falcons used a modest 3-1 burst to draw to within 18-15 of the lead. But Cedar Crest could make no further headway.
"I coach club and I've seen a lot of these boys progress," said Sheaffer. "I don't want us to stop progressing. You always have something to improve on. Never stop working hard if you have something to improve on."
Junior Kody Kerkeslager paced Cedar Crest with 24 assists, while teammates Dan Peelen, a senior, posted seven kills and sophomore Jack Wolgemuth registered 18 digs.
To purchase images in this article please email jeff@lebcosports.com.

Lebanon Federal Credit Union