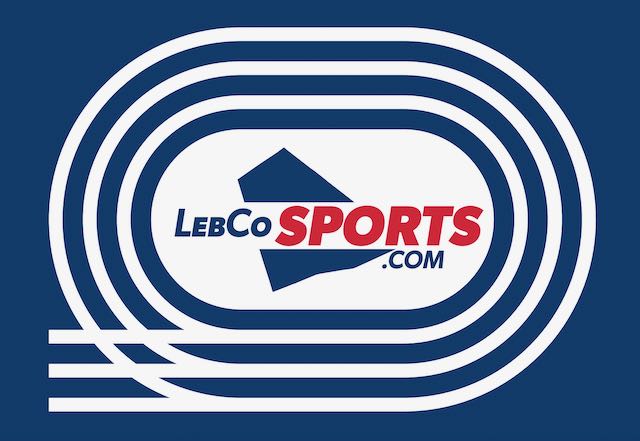 Over the weekend, there were three LebCo teams in action.  ELCO traveled on Friday night to compete in the Henderson Invitational.  Below are the results.
Palmyra and Lebanon also competed on Saturday at the Blue Streak Relays, with the Palmyra Boys winning the event's team title. The LebCo specific results are still being compiled and will be available soon as possible.  Linked below is access to the full results.
---
Henderson Invitational
On Friday night, ELCO joined ninety-six other high school teams in West Chester for the highly competitive, 18th installment of the Henderson Invitational.  The meet drew teams from across southeastern Pennsylvania and even brought in teams from New Jersey. For an example as to the size of this meet, there were eighty-eight boys who competed in the 200m.
Coming off of the Lebanon County Meet on Thursday night, there was no telling how the Raiders would respond when faced with meets on back-to-back days.  They passed this challenge with flying colors, which is a good omen for the championship season which will often require events to be run over the course of multiple days.
The biggest highlight for ELCO came when Colin Daub took 1st place in the Discus with an impressive heave of 154'7″. This measurement is nearly 11′ longer than the throw that got him into States last season.  Daub was not the only Raider with an impressive performance on the night, as Triple Jumper Alden Stickler finished 6th with a season-best leap of 42'8.5". ELCO must have been feeling extra springy as Makenna Haas also had a season-best jump of 35'3.5″ to finish 7th in the Girls competition. Rounding ELCO's top-eight finishers was Luke Macchione who ran a 41.20 in the 300m IM Hurdles to claim 8th.
Girls
100m
35th     Riley Braun – 13.22
66th     Reece Woelfling – 13.96
300 IM Hurdles
18th     Sara Miller – 51.23
Relays
18th     4x100m – 52.00
15th     4x800m – 10:41.8
Triple Jump
7th       Makenna Haas – 35'3.5″
18th     Mya Rapp – 33'0"
Javelin
12th     Kayla Nauman – 99'3"
Boys
100m  
66th     Justin Smucker – 12.00
200m  
70th     Justin Smucker – 24.28
75th     Harrison Kramer – 24.40
800m
46th     Camden Marquette – 2:04.0
110m High Hurdles 
9th       Jackson Conners – 16.14
27th     Luke Macchione – 17.29
300m IM Hurdles 
8th       Luke Macchione – 41.20
Relays
23rd     4x100m – 46.02
12th     4x400m – 3:33.6
Triple Jump  
6th       Alden Stickler – 42'8.5"
Discus
1st       Colin Daub – 154'7"
Javelin
17th     Elliott Kreider – 128'0"
Full Results from the Henderson Invitational
---
Blue Streak Relays

Lebanon Federal Credit Union