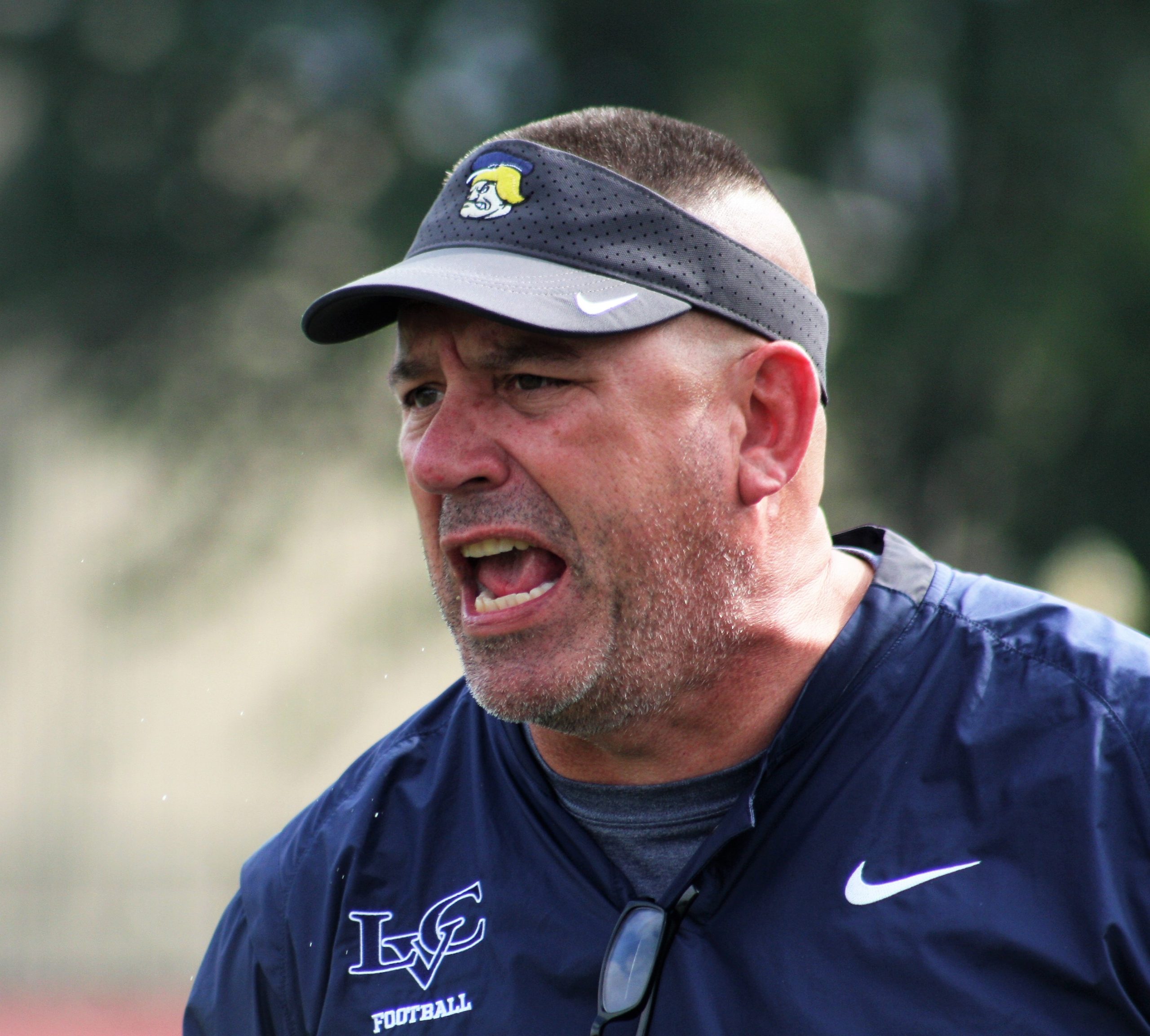 BY JEFF FALK
 Joe Buehler was the face of the Lebanon Valley College football. Behind the scenes, he was the Flying Dutchmen's heart and soul.
Buehler recently stepped aside as LVC's head football coach. Although his humility prevents him from applying too much emphasis to it, Buehler leaves behind a legacy of character building, personal impact and an enrichment of the culture at his alma mater.
The NCAA Division Three football landscape isn't always a level playing field. But during his seven years in Annville, Buehler's teams met some of the highest academic standards in the Middle Atlantic Conference.
Yet year in and year out, Lebanon Valley College fielded football rosters that exceeded 100 student-athletes, a figure that was the highest among any inter-collegiate sport at the small private school, and one that made up a significant portion of the total male enrollment. Scholastic high-achievers don't just go to LVC for an education, they also go there to play football on Saturday afternoons.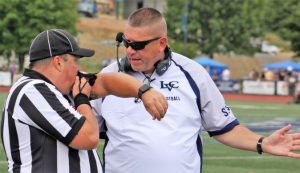 "I know for me, the desire to win has always been there," said Buehler. "We want to win championships here, but the reality is that it's not our number-one charge on the Division Three level. Ultimately, the charge is that we bring good citizens, good students, to LVC and that they graduate. I think they go hand-in-hand. You want to be competitive, but it's not a win-at-all-costs mentality.
"With the landscape in Division Three, that's (LVC's academic standards) probably the number-one piece to it," Buehler continued. "But it's also the cost of the school. At the end of the day, at the Division Three level, an athlete can love the program. But if they can go somewhere else for thousands and thousands of dollars less, that's going to be part of their decision. When it comes to the football schools in the Middle Atlantic Conference, those are the toughest academic standards. But we embrace that."
Under Buehler in 2022, Lebanon Valley College went 5-6 overall and 5-3 in the Middle Atlantic Conference. In his seven seasons at the Flying Dutchmen's helm, Buehler's squads compiled an overall mark of 24-37.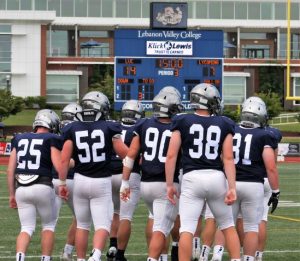 And during that time, hundreds of young men graduated and went on to become productive members of society.
"No, it was not a hard decision," said Buehler, a 56-year-old resident of Mechancisburg. "The hard part was telling the players; guys who had made a commitment to me. The message I give to them is, 'If you can't be 100 percent in, then you need to be out.' I've got to live that same thing. The truth is I need to focus on some things in my own personal health that would take away from me doing this job to my full ability.
"The amount of time it takes to do it right, you have to sacrifice something," Buehler added. "This job is unlike any other that I know in the world of football. Only the wives of coaches and the families of coaches really know what that is. That's the nature of the job and that's how you have to do it if you want to do well."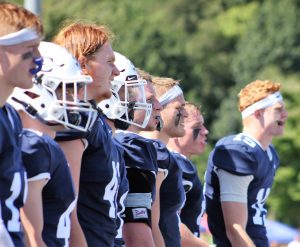 "He (Buehler) fits into a couple different coaching categories of coaches," said LVC sophomore quarterback Braden Bohannon, a product of Elco High School. "He has moments of being a players' coach. But he knows his Xs and Os. But I'd say he's more of a players' coach. He truly cares about his players as people, not just players."
After serving Jim Monos as an assistant coach for 12 seasons, Buehler took over the Lebanon Valley College football program in 2016. A 1989 graduate of LVC and a former Flying Dutchmen gridiron standout, Buehler was the head coach at Palmyra High School from 1996-2002, and he was also an assistant coach at Lebanon, Milton Hershey and Cedar Cliff High Schools.
"I've just been so fortunate to be surrounded by great players and great coaches," said Buehler. "I've just been around some amazing men who have helped me in my career. I'm proud of what I've been able to do in Lebanon County, but I consider myself so blessed to have all these opportunities where God has traveled with me through this journey.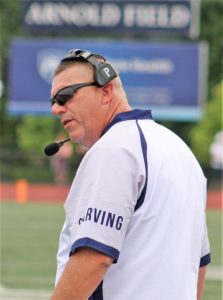 "As a players' coach, I'm sure there are a few players out there who are like, 'Oh boy, not that guy,'" continued Buehler. "Certainly, I wanted to help people reach their goals, try to help people become the very best they can be. The mantra here was, 'Become the man you truly want to be. Become the best man you can be.' That's the journey we're all on. I'd like to think I'm a better man today than when I was an assistant here. I hope I've grown as well."
Lebanon Valley has already named former defensive coordinator J.R. Drake as Buehler's replacement. Drake will serve as the Flying Dutchmen's acting head coach for the 2023 campaign, a role that could become more permanent pending the appointment of a new athletic director to replace the departed Rick Beard.
"If he does well, hopefully the new athletic director will continue to keep this program rolling in the same direction," said Buehler of Drake. "I am 100 percent sure that I'm leaving at the right time. We have 30 seniors, so the cupboard is not bare here at Lebanon Valley College. I think we have a really good team coming back, with tremendous leadership. That was important for me as well.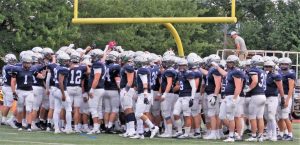 "I've been blessed to have an opportunity to live out a dream," concluded Buehler. "I always considered myself a long shot. But here I sit as the head football coach at one of the finest institutions in Pennsylvania. I've accomplished more than I ever thought I could, and it's because of the people I surrounded myself with. I love football. And I love LVC because it gave me everything I have in my life, including my family."
"He's definitely a great guy, a good Christian," said Bohannon. "He leads the team Bible studies. I think it's a big part of our team. I think he just wants to be the best man he can be.
"I first met him in my junior year of high school when he first started recruiting me," added Bohannon. "In my senior year, I realized that's (LVC) where I wanted to be. He was a part of that. He always cares about you as an individual."
People ahead of wins.

Lebanon Federal Credit Union