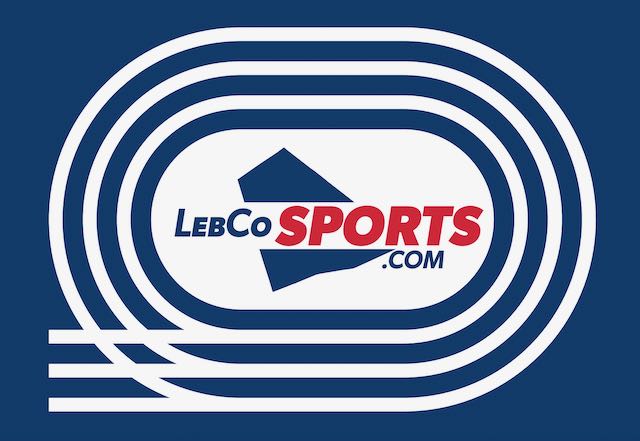 The meet was postponed until May 4th.
For the first time, not only will the Lebanon County Track & Field Championships be held somewhere other than Lebanon, they will also be held at a different time than Saturday morning. Due to construction of the new school at Lebanon, the meet this year will be held at Cedar Crest High School. Field events will begin at 4:00 pm. Track events will begin at 4:30. Admission is $5.
For a list of all of the athletes entered, please see the entry list linked below. This link will also be where you will be able to find results.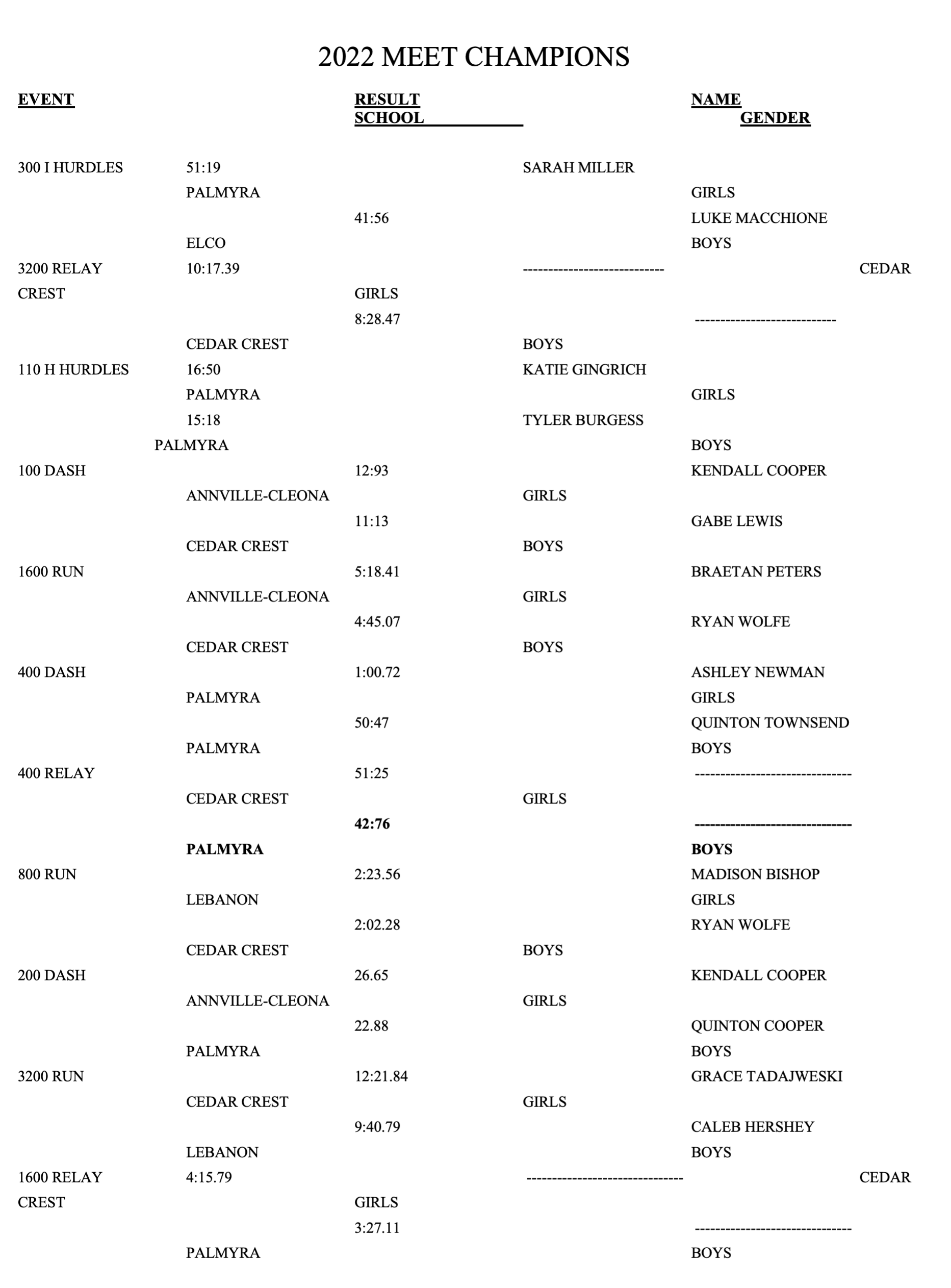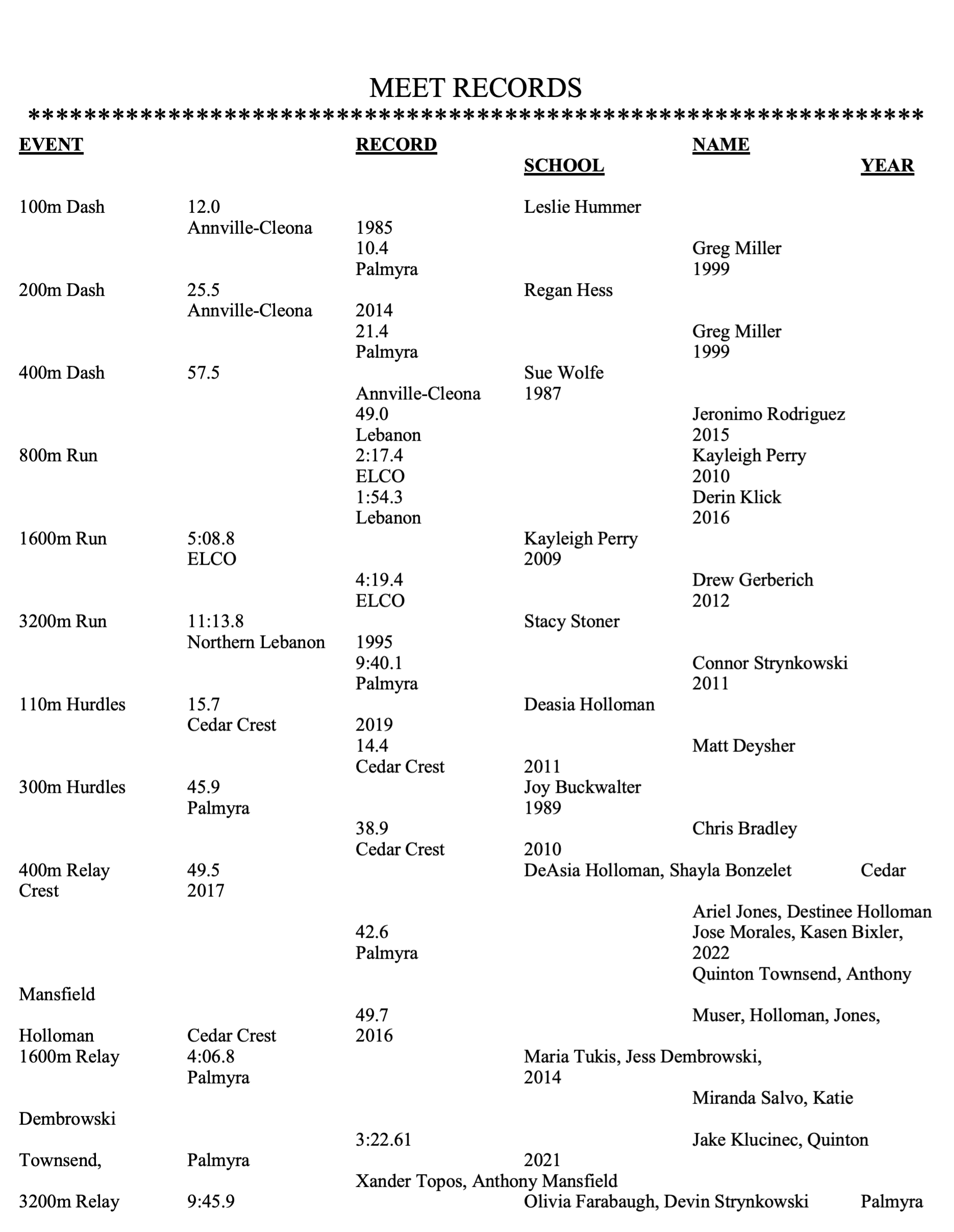 Info provided by Mr. Carlos Sanchez, Lebanon Athletic Director