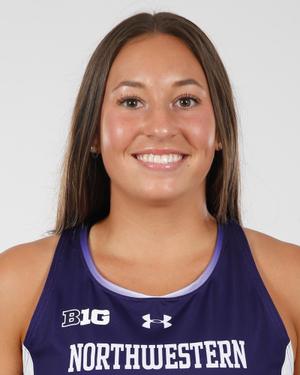 Photo Courtesy of Northwestern University
At Northwestern University, Lauren Wadas is playing field hockey at the highest collegiate level. That's not all that surprising when you consider the fact that she competed at the highest scholastic level.
On Sunday in Storrs, Connecticut, Wadas, a 2020 graduate of Palmyra High School, competed in second straight NCAA Division One national championship game. A junior midfielder for Northwestern, Wadas and the second-seeded Wildcats dropped a 2-1 decision to top-seeded North Carolina in the title tilt.
In 2021, Wadas' Wildcats had captured the NCAA Division One national championship.
For her efforts this year, Wadas was named to the NCAA Division One all-tournament team. Earlier in the fall, the former Cougar had received similar honors for her play in the Big Ten tournament.
During the season, Wadas started all 25 games for the Wildcats and collected six goals, three assists and three defensive saves. Northwestern finished the campaign with a 20-5 overall record.
For her career, Wadas has now posted 13 goals – seven of which have been of the game-winning variety – and nine assists.
During her storied career at Palmyra, Wadas notched 113 goals and 13 assists. She led the Cougars to state championship game in both 2018 and 2019.
– Jeff Falk