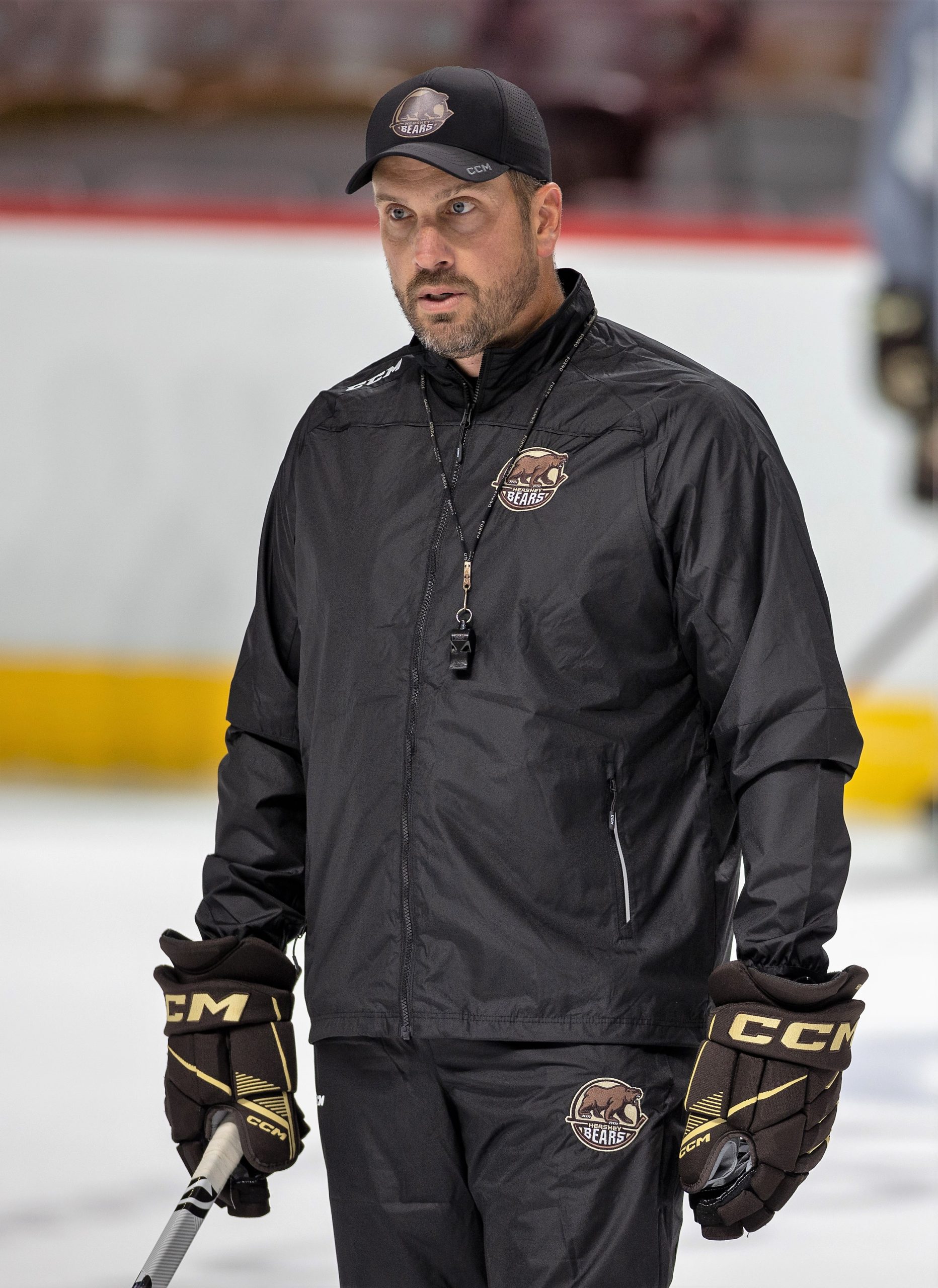 BY DON SCOTT
Nick Bootland is back in Hershey for a third time.
The first two were as a player between 1998-2001 and between 2002-2003 for a total of 208 games, scoring 42 points and racking up 350 penalty minutes. This time, he is part of Hershey's coaching changes, as an assistant coach with former Bears' player Todd Nelson as the head coach.
The rest of the coaching staff includes returning assistant coach Patrick Wellar, strength and conditioning coach Mike Wagner, along with first-timers associate goaltending coach Juha Lehtola and video coach Adam Purner. The last time all the coaches were former Hershey players was 1989-90.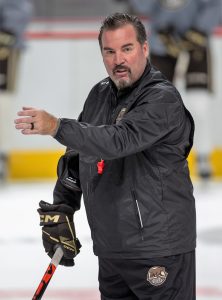 "They have done a tremendous job in downtown Hershey since I was here when I played in Giant Center when Mike Foligno and Jay Wells were the coaches," said Bootland. "I even drove around to check on the three apartments where I stayed before."
When asked about how this third stop occurred, Bootland replied, "I got back here because Todd (Nelson) was looking for a coach and we talked then went through the process with Washington and they offered me the position. I could have left Kalamazoo a few times before for a similar position in different locations, but this one checked all the boxes in the way Washington and Hershey do things, the rich traditions along with the coaching staff I'll be working with were all things that are important to me to make sure if I left it was the right move."
In addition to Kalamazoo's Director of Hockey Operations, he was also the head coach for 13 years.
"The goal, I guess is to get to the highest level I can get to," said Bootland. "and I felt things were very stable for me where I was but it just became time to change things up, because my kids are grown, so now it is time for me to try to get as high as I can and climb up the ladder.
"I was employed and loved my job, so it wasn't like I was hunting so when Nellie called it just seemed like the right thing to do for me and the family," he added.
After pausing for a moment, Bootland finished with, "Other factors were the traditions and expectations in Hershey were certainly a big part in making the decision. There are some teams in this league that don't see winning as a huge priority, and here we know it is. Our job as coaches is to develop as many players as possible for the Capitals, but at the same time doing that in a winning culture, because we know this community will support that."