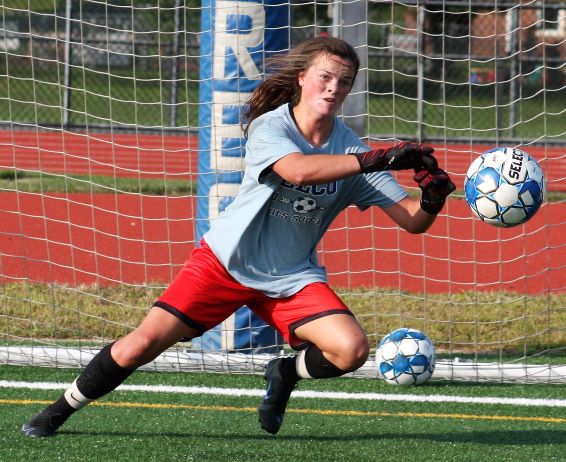 It all originates from the back. It all starts in the goal.
From there, teams can build out, realizing cohesion and power.
Goalie Sam Nelson has been a pillar of strength for the Elco girls' soccer team this fall.
On Thursday in Mount Joy, Nelson and the Raiders whitewashed Donegal 1-0 in a key Lancaster-Lebanon Section Three match. In that contest, Elco's senior netminder came up with eight saves to log the shutout.
The shutout was Nelson and Elco's eighth of the season. But more importantly, the triumph was the Raiders' fifth straight and put them in position to capture yet another Section Three championship.
Nelson has been a stonewall all season long for Elco. She's registered more than 60 saves and the Raiders have only surrendered 11 total goals.
During the winter and spring seasons, Nelson is also an accomplished performer on both the Raiders' girls' basketball and track and field squads.
– Jeff Falk

Lebanon Federal Credit Union