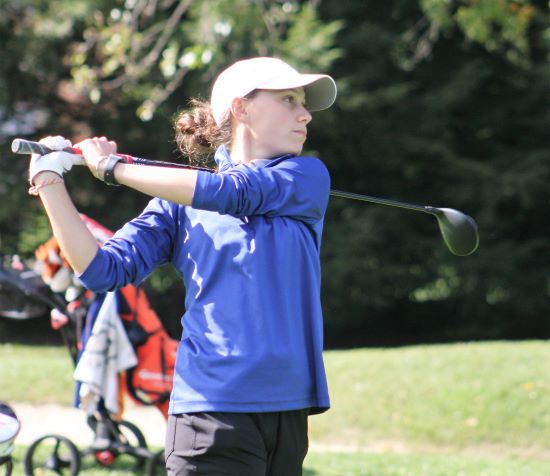 Once is a happenstance. Twice is a trend. Three times is a pattern.
But four times? Well, that's just domination.
It's fairly safe to say that Jill Fidler is currently the finest female scholastic golfer in Lebanon County.
On Thursday at the the Lebanon Country Club, Fidler captured her fourth straight female title at the annual Lebanon County Scholastic Golf Championships. The Cedar Crest senior carded a solid 87 to help the Falcons to the overall team championship.
Following an average beginning to her round, Fidler encountered some rough patches, before elevating the level of her play on her second nine. Fidler's showing at the Lebanon County Scholastic Golf Championships was very reflective of her outstanding senior campaign as a whole.
On Friday of this week, Fidler and her Cedar Crest teammates will be competing at the District Three Championships at Briarwood Golf Course in York. It will represent her third career trip to districts.
Last season, Fidler finished second at the District Three championships, before advancing to the PIAA tournament.
– Jeff Falk