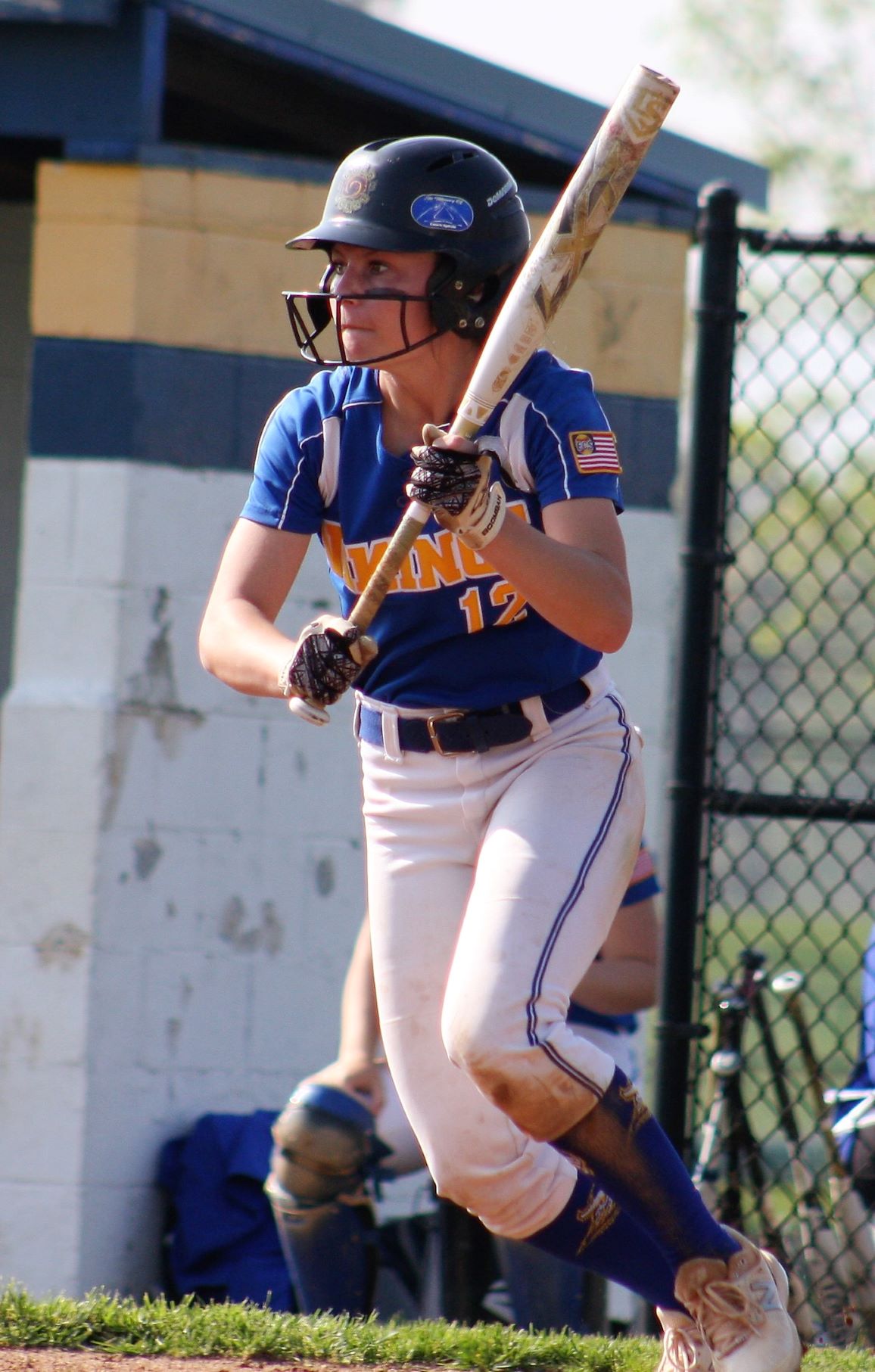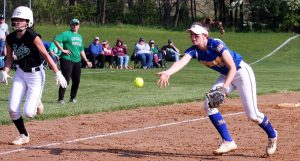 BY JEFF FALK
Editor
FREDERICKSBURG – Start them at an early age. Instill the fundamentals.
Improve every day. Preach unity and team chemistry.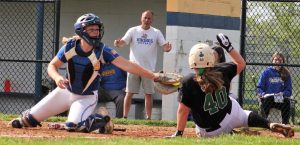 How they did it is just important as what they did. Not only is it the completion of a mission, it's also a little bit of history.
On a warm Wednesday evening at Northern Lebanon High School, the Viking softballers clinched a tie for their first Lancaster-Lebanon Section Three title in 22 years, with an 8-6 victory over defending champion Donegal. Northern Lebanon opened a 6-2 margin in the bottom of the second, then provided an answer for every subsequent Indian foray.
Senior Autumn Bohr paced the Viking attack with two hits and a pair of RBIs, while Abby Palkovic contributed a pair of RBIs and teammate Olivia Shutter collected a couple of safeties. On the mound, Northern Lebanon received a route-going performance from freshman righthander Lynsie Mauser.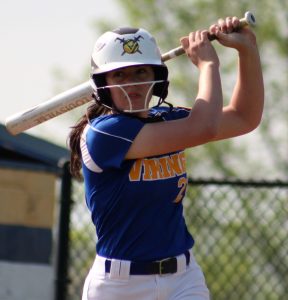 The triumph was Northern Lebanon's fifth straight and pushed it to 15-3 overall, 14-0 in the circuit and clinched at least a tie with Manheim Central for the L-L Section Three crown. The Vikings can claim their first section title since 2000 outright with a win in one of their two remaining regular-season league contests.
Over the past six seasons, Northern Lebanon had finished either second or third in the tight Section Three race.
In the latest District Three power rankings, Northern Lebanon was positioned fourth in Class AAAA.
The victory was also Northern Lebanon's fourth straight over Donegal, which slipped to 11-4 on the spring and 10-3 in Section Three. Back on April 4 in Mount Joy, the Vikings trimmed the Indians 11-7.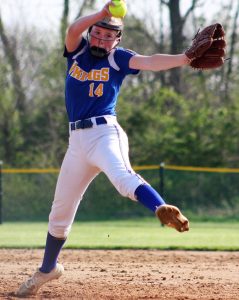 "It would mean a lot," said Northern Lebanon first-year head coach Bob Bashore of the possibility of a section championship. "My father-in-law (Ed Spittle) was the head coach (before passing last spring) and he laid the road for me and what we do. But it's just about wins right now. I don't want to put pressure on the girls. I don't want them to think I expect them to win the section. Our motto is, 'Whatever we do, do it with pride'.
"But he's (Spittle) had a lot to do with this," added Bashore. "He's had as much to do with this as anyone. He'll always be here."
Down an early run, the Vikings batted around and scored five times in the bottom of the second inning to take a 6-2 advantage.
It all started with a walk to Kiera Anspach and Nicole Leaman being hit by a pitch. Bohr, Hope Ritchie and Palkovic followed with Northern Lebanon BRIs, but a critical Donegal throwing error fueled the rally.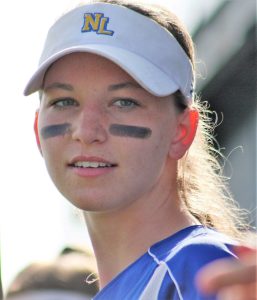 After the Indians had reached Mauser for a pair of first-inning runs, Northern Lebanon responded in the home half of the frame with a Palkovic single that scored Bohr.
"We have good athletes," said Bashore. "We have speed. We try to put pressure on the defense. That's our offensive approach.
"We did what we had to do," added Bashore. "It's one game at a time. We played OK. We made some mistakes. But it's a good team you're playing. Being we beat them the last time, we knew they were coming."
Mauser was not overpowering, but she worked in and out of trouble all game long, effectively controlled damage and stranded nine Indians on the base paths. During her seven innings of work, Mauser struck out four and walked two.
The only errors the Vikings committed behind Mauser came in the top of the seventh inning, and those allowed the tying run to come to the plate with two outs.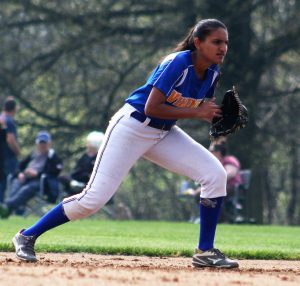 "Lynsie threw well," said Bashore. "She did what she had to do. She didn't get into too much trouble.
"The key for her is getting ahead of hitters and hitting spots," Bashore continued. "She's had a fantastic season. All of our pitchers have. We've been able to rotate our three pitchers. That was the plan at the beginning."
"That was the difference, those three inning when we left runners on base," said Donegal head coach Wayne Emenheiser. "It was about consistency with the bats. We played better the last time we played them. For them (the Vikings) it was just taking care of your business. Coming up with timely plays was the difference in the game."
Northern Lebanon stretched its advantage to 7-2 in the bottom of the fourth inning. Shutter came through with a two-out, RBI-double.
In the Vikings' next at-bat, Bohr's run-scoring grounder plated Leaman, who had led off the fifth with a bunt single. That made it 8-4.
"It's a goal to win the section," said Bashore. "Section Three has always been a good section. It's competitive. That's what you want. And we've always been right there.
"Right now, everything is important," added Bashore. "Not only does this help us in the section, it also helps us in the district rankings. Every game is a battle. Once you have a little success you get a target on your back."
To purchase images in this article please email jeff@lebcosports.com.
2022 Northern Lebanon Softball Results
| | | | | | |
| --- | --- | --- | --- | --- | --- |
| 2022-03-29 | H | vs | Octorara(3) | W | 15-0 |
| 2022-03-30 | A | vs | Eastern Lebanon County(3) | W | 7-1 |
| 2022-04-01 | H | vs | Cocalico(3) | W | 10-3 |
| 2022-04-02 | A | vs | Hamburg(3) | L | 3-15 |
| 2022-04-04 | A | vs | Donegal(3) | W | 12-7 |
| 2022-04-05 | H | vs | Manheim Central(3) | W | 10-1 |
| 2022-04-08 | A | vs | Garden Spot(3) | W | 8-1 |
| 2022-04-11 | A | vs | Pequea Valley(3) | W | 15-7 |
| 2022-04-13 | H | vs | Columbia(3) | W | 10-0 |
| 2022-04-14 | A | vs | Cedar Crest(3) | L | 8-10 |
| 2022-04-19 | A | vs | Lancaster Mennonite(3) | W | 20-2 |
| 2022-04-21 | H | vs | Lower Dauphin(3) | L | 1-8 |
| 2022-04-22 | A | vs | Annville-Cleona(3) | W | 13-2 |
| 2022-04-26 | A | vs | Milton Hershey(3) | W | 22-0 |
| 2022-04-27 | A | vs | Octorara(3) | W | 10-3 |
| 2022-04-29 | H | vs | Eastern Lebanon County(3) | W | 7-5 |
| 2022-05-02 | A | vs | Cocalico(3) | W | 21-4 |
PIAA District Three Class AAAA Power Rankings
| | | | | | | | | | | | |
| --- | --- | --- | --- | --- | --- | --- | --- | --- | --- | --- | --- |
| AAAA | School |  W |  L |  T |  Rating |  TWP |  OWP |  TWPW |  OWPW |  TWPL |  OWPL |
| 1 | Hamburg | 14- | 2- | 0 |  0.735434 |  0.888235 |  0.548677 |  15.10 |  158.65 |  1.90 |  130.50 |
| 2 | East Pennsboro | 9- | 2- | 0 |  0.708891 |  0.834025 |  0.555950 |  10.05 |  101.85 |  2.00 |  81.35 |
| 3 | Big Spring | 12- | 3- | 0 |  0.694833 |  0.845426 |  0.510775 |  13.40 |  143.40 |  2.45 |  137.35 |
| 4 | Northern Lebanon | 14- | 3- | 0 |  0.690712 |  0.852174 |  0.493370 |  14.70 |  120.93 |  2.55 |  124.18 |
| 5 | Fleetwood | 12- | 4- | 0 |  0.664338 |  0.765823 |  0.540300 |  12.10 |  145.80 |  3.70 |  124.05 |
| 6 | Berks Catholic | 10- | 2- | 0 |  0.660243 |  0.815126 |  0.470942 |  9.70 |  105.75 |  2.20 |  118.80 |
| 7 | Conrad Weiser | 10- | 7- | 0 |  0.572048 |  0.639296 |  0.489856 |  10.90 |  141.25 |  6.15 |  147.10 |
| 8 | Eastern York | 10- | 7- | 0 |  0.566765 |  0.605042 |  0.519982 |  10.80 |  149.63 |  7.05 |  138.13 |
| 9 | Middletown | 10- | 5- | 0 |  0.554092 |  0.711111 |  0.362179 |  11.20 |  82.45 |  4.55 |  145.20 |
| 10 | Kennard Dale | 8- | 7- | 0 |  0.544233 |  0.543689 |  0.544898 |  8.40 |  158.38 |  7.05 |  132.28 |
| 11 | Bishop McDevitt (3) | 6- | 8- | 0 |  0.540620 |  0.488722 |  0.604051 |  6.50 |  162.55 |  6.80 |  106.55 |
| 12 | West York | 6- | 11- | 0 |  0.516890 |  0.427245 |  0.626456 |  6.90 |  182.80 |  9.25 |  109.00 |
| 13 | Eastern Lebanon County | 6- | 8- | 0 |  0.474765 |  0.451852 |  0.502770 |  6.10 |  140.68 |  7.40 |  139.13 |
| 14 | Octorara | 5- | 11- | 0 |  0.433284 |  0.351974 |  0.532663 |  5.35 |  147.18 |  9.85 |  129.13 |
| 15 | West Perry | 3- | 11- | 0 |  0.394809 |  0.231061 |  0.594945 |  3.05 |  178.90 |  10.15 |  121.80 |
| 16 | Schuylkill Valley | 3- | 10- | 0 |  0.369736 |  0.220077 |  0.552653 |  2.85 |  135.40 |  10.10 |  109.60 |
| 17 | Susquehanna Township | 1- | 10- | 0 |  0.346379 |  0.128205 |  0.613037 |  1.25 |  140.60 |  8.50 |  88.75 |
| 18 | James Buchanan | 1- | 15- | 0 |  0.297486 |  0.052448 |  0.596978 |  0.75 |  169.90 |  13.55 |  114.70 |

Lebanon Federal Credit Union